Civil rights icon Rep. John Lewis has faced angry mobs hurling racial epithets, jail and a beating by cops wielding night sticks that was so brutal that his skull was fractured.
So, a few hours on the carpeted House floor in the air conditioned confines of the U.S. Capitol in an effort to force Republicans to agree to votes on gun control pales in comparison, one could argue.
Lewis, 76, was leading a sit-in on Wednesday in a quest to force a vote on gun control that jolted the U.S. Capitol and halted business on the House floor for the day.
Over 50 House Democrats participated in the historic protest which went into Wednesday evening.
Related: 'Spirit of History': House Democrats Hold Sit-In on Gun Control
Lawmakers took to the floor and sat rising only to give impassioned speeches about constituents killed by gun violence and plead for a vote. As the day wore on, curious onlookers began to fill the gallery seats.
"This is an important moment. I never dreamed that one day, after coming to Congress, I would have to sit in on the floor of the House, sit down, occupy the well of the House," Lewis said Wednesday. "We've been waiting, waiting for a long time, for the leadership to bring a piece of legislation, or maybe more than one piece, to deal with gun violence. There are too many people, too many children, babies, teachers, our mothers, our fathers, our sisters and brothers, people going out to dance and have fun, to die because of gun violence."
The House Democrats also tweeted updates about their sit-in and posted messages on Facebook. The House Sgt. at Arms told members to stop using social media but many members continued transmitting.
Rep. Scott Peters, D-California, has been using the video streaming app, Periscope, to share footage of the sit-in. C-Span has been broadcasting Peters' video feed.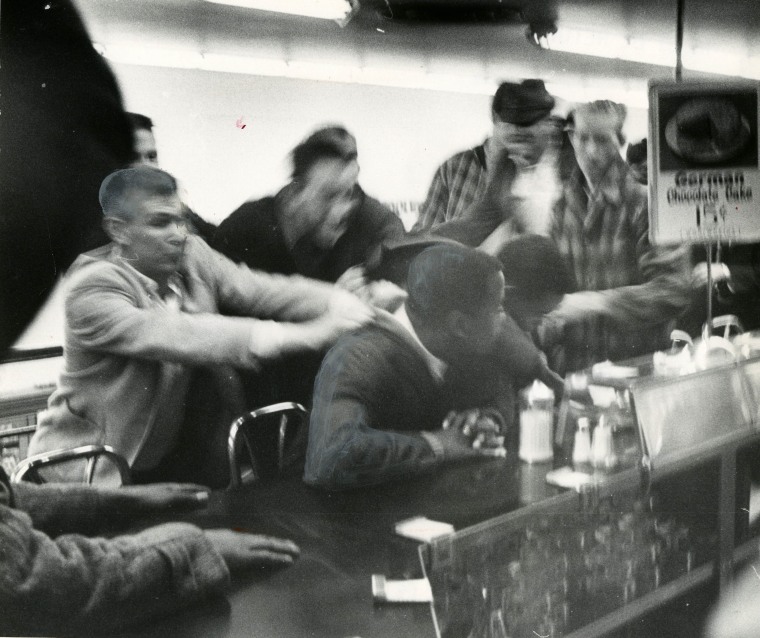 Such tactics borrow a page from Lewis' days as chairman of the Student Nonviolent Coordinating Committee when he and others fighting for equality for African Americans would sit peacefully at segregated lunch counters and bus seats to try and bring about change in the 1960s.
But Lewis, who helped pen a graphic novel trilogy about the civil rights movement and is often a hit at comic conventions, also used internet-age savvy to help spread word of the Democrats' efforts.
"Today's sit-in is a sign of the frustration House Democrats feel about the gridlock over gun control. By staging dramatic opposition to the gridlock, they hope to exert outside pressure on their colleagues to have a vote," Andra Gillespie, an associate professor of political science at Emory University, told NBC News. "Their strategy is no different from protest groups who stage demonstrations to get policymakers to act on their interests. That John Lewis led the charge on this only increased the visual impact of the message they were trying to convey."
Related: Senate Votes Down Four Gun Control Measures After Fiery Debate
For hours, Lewis' Twitter feed was filled with 140-character posts, which, when strung together, were a powerful speech on civil rights and a moral call to action.
The mix of strategies helped ensure that the House Democrats' revolution was indeed televised.
Members chanted "no bill no break," and demanded a vote on gun related legislation in the wake of the murders of 49 people in a gay nightclub in Orlando on June 12 in the worst mass shooting in U.S. history.
Many members credit Lewis in particular as the motivation behind the protest. The move was also the results of years of frustration with legislative inaction.
Related: Can They Do That? These Rules Govern Protests on House Floor
"Sometimes you have to make a way out of no way. We have been too quiet for too long," Lewis said at the start of the unprecedented protest. "There comes a time when you have to say something, when you have to make a little noise, when you have to move your feet. This is the time. Now is the time to get in the way. The time to act is now. We will be silent no more."
Lewis is the only living member of the "Big Six" leaders of the civil rights movement. He was one of the orchestrators of the 1963 March on Washington during which Martin Luther King, Jr. gave his famous "I Have a Dream" speech."
And when he was at the Student Nonviolent Coordinating Committee he helped organize the grassroots voter registration efforts of African Americans in the then-segregated South.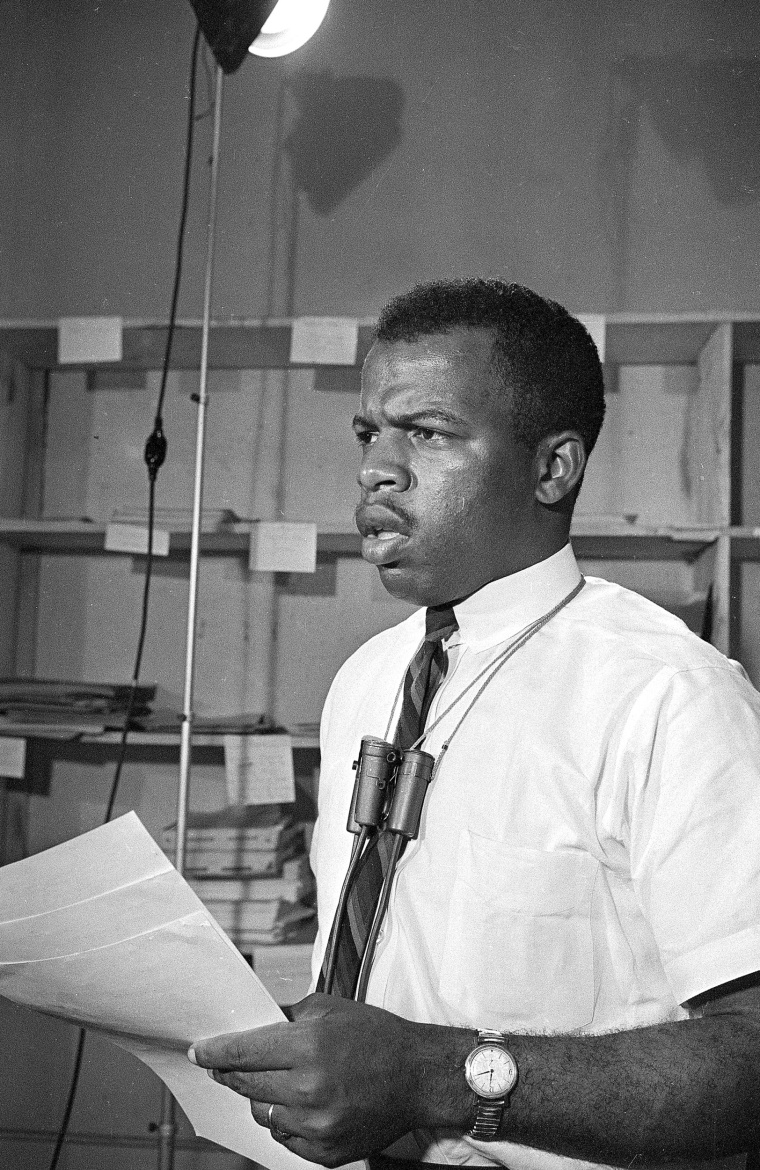 He was also one of the original "Freedom Riders," a cadre of whites and blacks who traveled from Washington D.C. to the South. The trip turned violent and Lewis and his compatriots were beaten and jailed multiple times.
So when Lewis demanded a peaceful protest on gun policy reform, fellow members did not hesitate to take up the call.
"Finally the members of Congress who care so much about this issue and do something about gun violence got the guts to take over this House and remain on this floor until we get some changes," Rep. Maxine Waters, D-California, told NBC News from near the House floor.
"I am so pleased and I am prepared to stay here until hell freezes over."