The family of an unarmed 19-year-old man fatally shot by a Wisconsin police officer in March on Wednesday filed a federal civil rights lawsuit, accusing the officer of acting unconstitutionally and lying to investigators.
Tony Terrell Robinson Jr. was shot and killed by Madison Police Officer Matt Kenny on March 6, after police said Kenny responded to a report of a possible battery, entered a home where he believed an assault was taking place, and was then allegedly attacked by Robinson in a stairwell. The shooting sparked protests amid claims of excessive use of police force.
"At no point during Tony Robinson's encounter with Defendant Kenny did Robinson take any action that would justify the use of deadly force," the lawsuit reads. The suit names Kenny and the city of Madison as defendants.
The Dane County district attorney in May announced that Kenny would not face criminal charges, and said the shooting was lawful. A police internal review also cleared Kenny of wrongdoing.
Officials said an autopsy found Xanax, psychoactive mushrooms and marijuana in Robinson's system, and witnesses told investigators he was assaulting people and jumping in front of cars the night he was killed.
An attorney for Robinson's family, Jon Loevy, said Wednesday that officers knew Robinson was suffering from mental issues. "Tony was someone who needed help. He did not need to be killed," Loevy said.
Kenny fired seven times, in two volleys of three shots and then a seventh shot as he backed out of the home, according to investigation reports.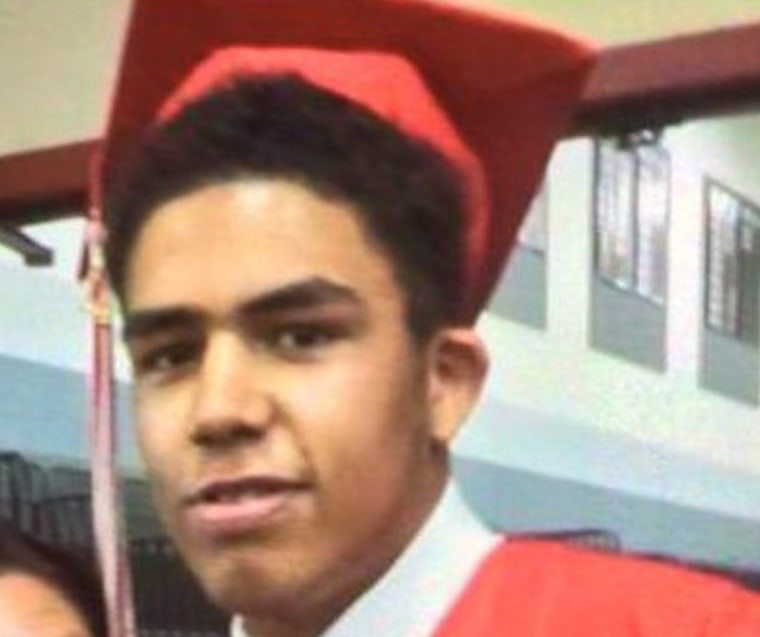 The lawsuit disputes Kenny's account of where the officer was when he fired at Robinson and says he twisted his account to avoid criminal charges, and that it is implausible that Robinson would have still have been moving aggressively after being shot at six times.
Kenny's attorney, Jim Palmer, also the executive director of the Wisconsin Professional Police Association, said those claims have "no foundation in fact."
"Tony Robinson, unfortunately, was a young man under the influence of numerous drugs, he had already attacked numerous individuals, and he did the same with Officer Kenny," Palmer said Wednesday. "The evidence supports that, and unfortunately Officer Kenny had to take the action that he did."