Attorney General Jeff Sessions on Tuesday met with some of his most ardent opponents: leaders of civil rights organizations who are resisting the Justice Department's movement on a number of issues, from police reform to voting rights to immigration crackdowns to reported spikes in hate crimes.
The closed-door meeting was the culmination of attempts by both sides to begin a dialogue on some of the most divisive stances taken by the Trump administration. Among them, Sessions' decision to pull back the Justice Department's legal challenge to a strict voting rights law in Texas that the Obama administration said discriminated against minorities.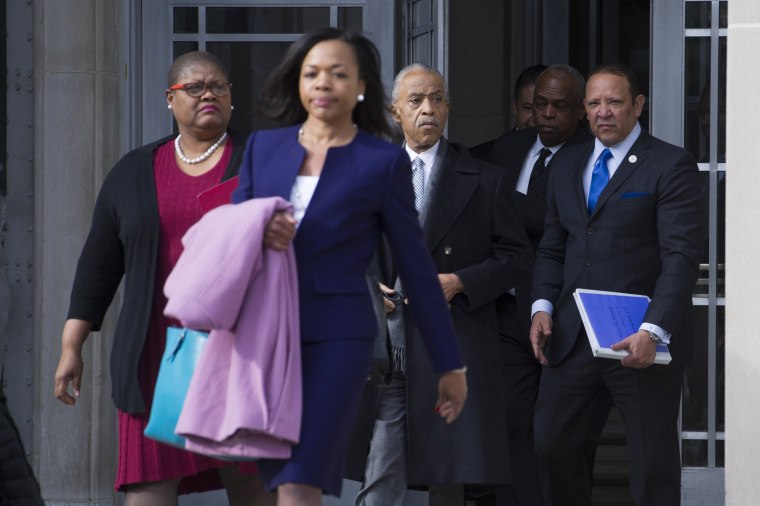 The meeting came on a day weighted with historical significance: it was the 52nd anniversary of Bloody Sunday, a clash between police and marchers in Selma, Alabama over African-American voting rights. Sessions, a former federal prosecutor and U.S. senator, is from Selma.
NAACP Legal Defense and Educational Fund President Sherrilyn Ifill, whose organization had joined the government in fighting the law, said she and her colleagues heard about the shift last month while on a plane to Texas to argue the case.
Ifill said after the meeting Tuesday that she told Sessions how disappointed she was, and asked his agency to show more courtesy. She said she also asked Sessions to advise President Trump to back off claims of widespread voter fraud, which contradicts studies showing that illegal voting is rare.
"He was impassive," Ifill said, describing Sessions' reaction. "There was no change in his expression and there was no comment to acknowledge that reality."
The Justice Department declined to comment on the meeting.
Al Sharpton, president of the National Action Network and host of "PoliticsNation with Al Sharpton" on MSNBC-TV, said the meeting was the result of a call he and other black leaders received from Sessions soon after his contentious January confirmation hearings, in which opponents raised questions about his commitment to civil rights.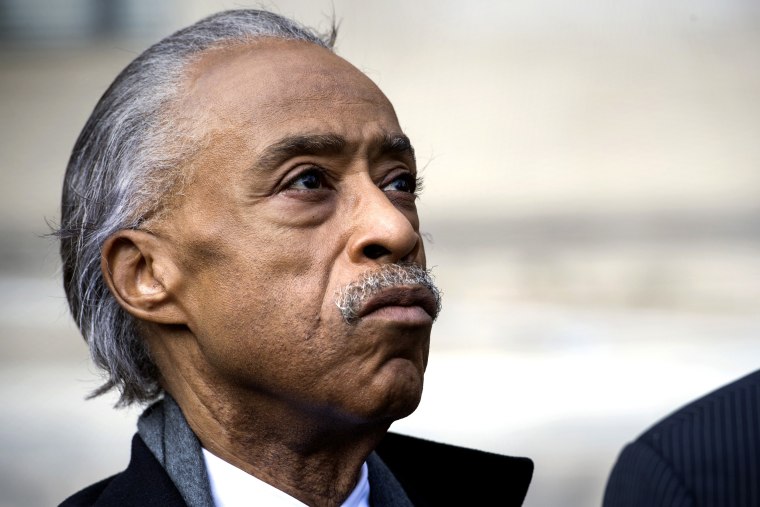 "We give him credit for having that meeting," Sharpton said.
He said Sessions gave no commitments, and that the group didn't expect any. Leadership Conference on Civil and Human Rights President Wade Henderson, National Urban League President Marc Morial, Lawyers' Commitee for Civil Rights Under Law President Kristen Clarke and National Coalition on Black Civic Participation President Melanie Campbell were also at the meeting.
They said they wanted Sessions to know how they felt, and to expect continued opposition to policies that they see as rolling back people's rights.
Morial described the meeting as "constructive and candid."
The participants said they focused on a number of issues: Trump's travel ban for immigrants, a recent spike in hate crimes, the Justice Department's future stance on forcing police reforms, rollbacks of LGBT rights protections.
Sharpton said he also pressed Sessions to move "aggressively" on seeking federal criminal charges against the New York police officer who put Eric Garner in a deadly choke hold in 2014. Sharpton said Sessions replied that he hadn't looked at the case but would review it.