About 400 pupils on Monday attended school at a new Sandy Hook Elementary School in Newtown, Conn., for the first time since the 2012 shooting rampage that killed 20 first-graders and six educators.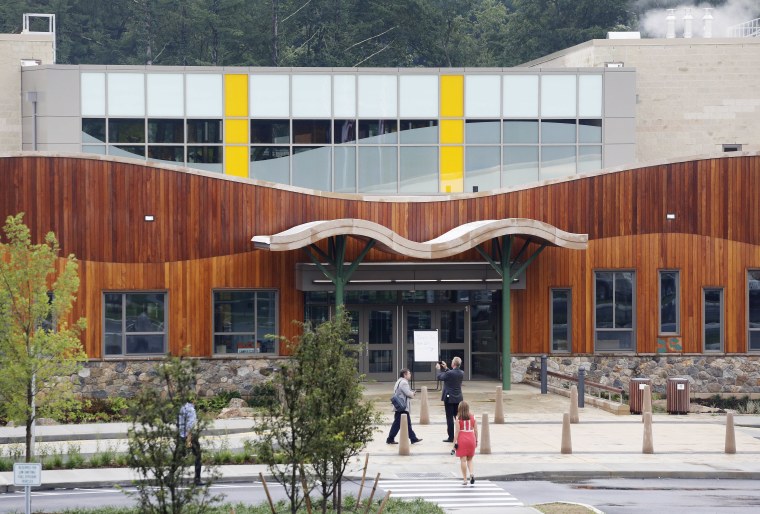 School Supt. Joseph Erardi credited parents for creating a smooth first day back for students, saying it was an uneventful day at the new 86,000-square-foot Sandy Hook Elementary School, which was built to replace the one torn down after the shootings. The new building has a gated entrance, along with cameras and card readers.
About 70 current Sandy Hook students attended the old school when the shooting occurred. School officials say about 35 of them were in the building at the time, but none witnessed the shootings. Those students are now fourth-graders.
When the new school was opened for public inspection on July 29, Principal Kathy Gombos called it "a beautiful tribute" and "a warm, smart environment for kids."
The old school was razed after Adam Lanza, a 20-year-old teacher's son, entered it on Dec. 14, 2012, killed 20 small children and six adults and the committed suicide.
A state judge in April overturned a decision by the state's Freedom of Information Commission to release a spiral-bound notebook in which Lanza recorded his thoughts, as well as a spreadsheet of earlier mass killings that he created.