Clemson University in South Carolina has suspended all fraternity activities after 19-year-old Sigma Phi Epsilon pledge Tucker Hipps died this week during a fraternity run, while investigators said Thursday that they would stop releasing information about the case, which remains open. Hipps, a sophomore from Piedmont, South Carolina, was found dead in Lake Hartwell under a bridge Monday after he didn't return from an early morning "group activity run," the Oconee County Coroner's Office reported, saying he sustained a head injury consistent with a fall of 20 to 23 feet.
Criticizing online "speculation and innuendo," the county sheriff's department said hazing wasn't believed to have been a factor, and it added Thursday that it would have nothing more to say about the case for the foreseeable future. But Gail DiSabatino, Clemson's vice president for student affairs, told NBC station WYFF of Greenville that Hipps' death was at least the 15th "serious incident" related to fraternities since Aug. 20, some of them including hazing, alcohol-related medical emergencies and sexual assault.
"These behaviors are unacceptable and mandate swift and effective action to protect students," the university said in a statement, which said it had suspended all 24 fraternities' social and initiation programs after it referred several "matters of a criminal nature" to law enforcement.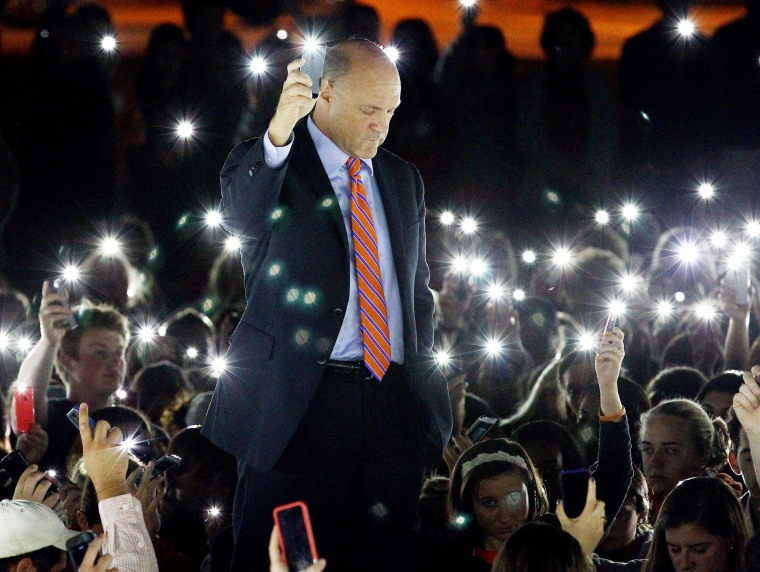 IN-DEPTH
SOCIAL