The fugitive who filmed himself killing an elderly Cleveland man was brought down by a craving for fast food.
An eagle-eyed drive-through attendant at a McDonald's in Erie, Pennsylvania, recognized Steve Stephens after he pulled up in his white Ford Focus and ordered McNuggets and French fries, the franchise's owner said. That's when quick-thinking employees tried to stall him, holding on to his fries while they called the cops.
Stephens was in no mood to wait, driving off with his McNuggets after apparently realizing he'd been spotted. But it wasn't long before state police officers were on his tail, leading to a brief car chase that ended with Stephens shooting and killing himself — a grim finale to a three-day manhunt that had started some 100 miles away.
"I'm just very proud of my staff and how they handled it," said Tom Ducharme, the owner of the McDonald's franchise.
The state police on Tuesday afternoon credited a "concerned citizen" with the crucial tip that led them to Stephens, who had been on the run since Sunday after fatally shooting Robert Godwin, 74, in Cleveland and uploading the disturbing video to Facebook.
Cleveland Police Chief Calvin Williams, whose city was rocked by the apparently random killing of a beloved grandfather, said he was grateful the hunt was over, but would have preferred that the suspect had been found alive.
"This started with one tragedy, and ended with another person taking their own life," Williams said. "Loss of life is a loss of life."
SIGN UP:Be the first to know about breaking news from NBC News.
An aggravated murder warrant was issued for Stephens' arrest early Monday because police believed he may have fled Ohio.
Authorities don't know how long Stephens had been in Erie, said Pennsylvania State Police Maj. William Teper Jr., but officials were trying to retrace Stephens' final hours and searching his car.
"He was somewhere over the last several days – whether someone was harboring him, whether he was under a bridge somewhere, we don't know," Teper said at a news conference.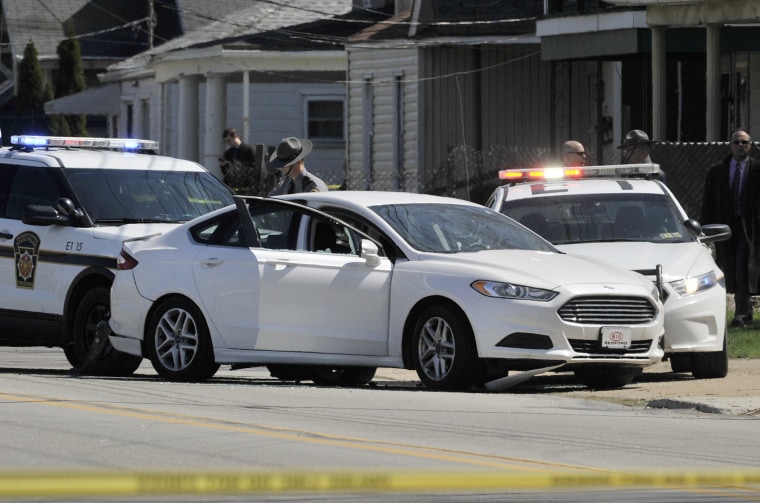 Police received nearly 400 tips from across the country, including possible sightings of Stephens in Pennsylvania. Officials had also offered a $50,000 reward for information leading to his capture.
Related: Cleveland Facebook Suspect Likely Sought 'Attention'
In a series of posts Sunday on what authorities said was Stephen's Facebook page, the suspect complained he had "lost everything" to gambling. The posts named specific people with whom the user wanted to speak. Stephens also allegedly wrote that he "killed 12 people today" before later adding, "I killed 15 today" and referred to the purported slayings as his "Easter day slaughter."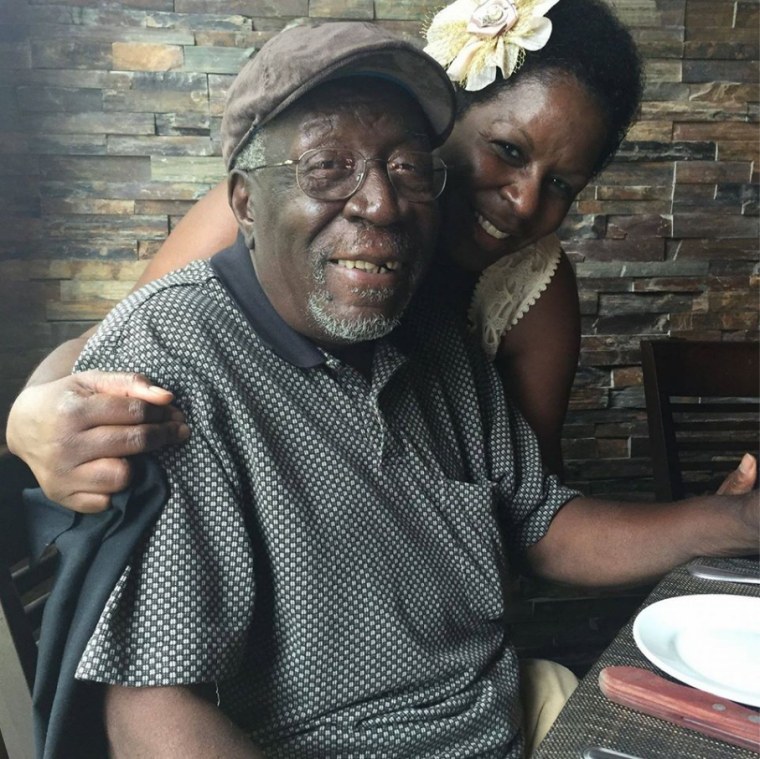 Related: Mark Zuckerberg Speaks for First Time on Cleveland Murder
Police have said that Godwin is Stephens' only known victim. His daughter, Debbie, told the Associated Press her father was slayed while collecting cans.
"Not because he needed the money, it was just something he did," Debbie Godwin told the AP. "That's all he was doing. He wasn't harming anyone."
Stephens previously worked as a job counselor for teens and young adults and friends told NBC News that he was a "good guy."