Around 400 police officers from other departments were among those sworn in in Cleveland Saturday ahead of the Republican National Convention, as one of the first protests was held downtown before the possibly contentious event.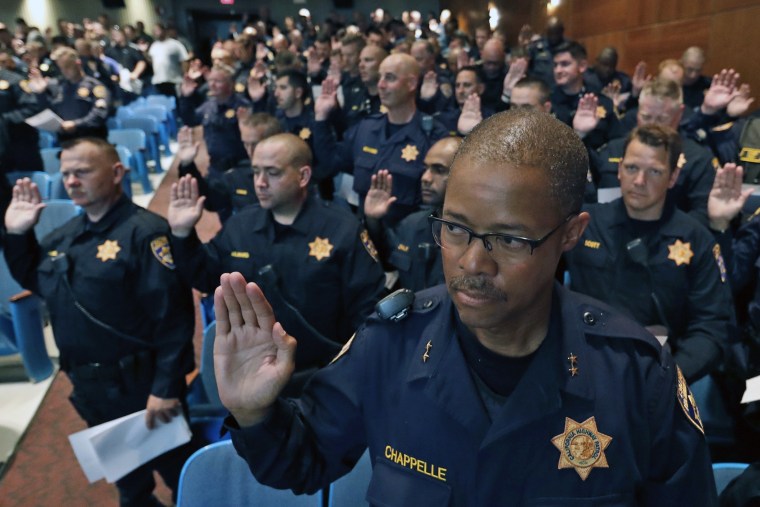 A small protest involving members of the New Blank Panther Party was held downtown Saturday afternoon. Organizers said the demonstration was against police brutality and GOP presumptive nominee Donald Trump.
The group of between 40 to 50 protesters was outnumbered by police during the march, which at one point blocked traffic.
Most of the 400 temporary police officers sworn in during a ceremony Saturday are from police departments California and the rest are from Pittsburgh. The temporary police officers will have power to make arrests in Cleveland.
The city was putting the finishing touches on fencing and other security measures Saturday ahead of the convention, which could draw large protests. Police said they are ready for the expected crowds and expected protests. More than 170 permits for demonstrations have been issued.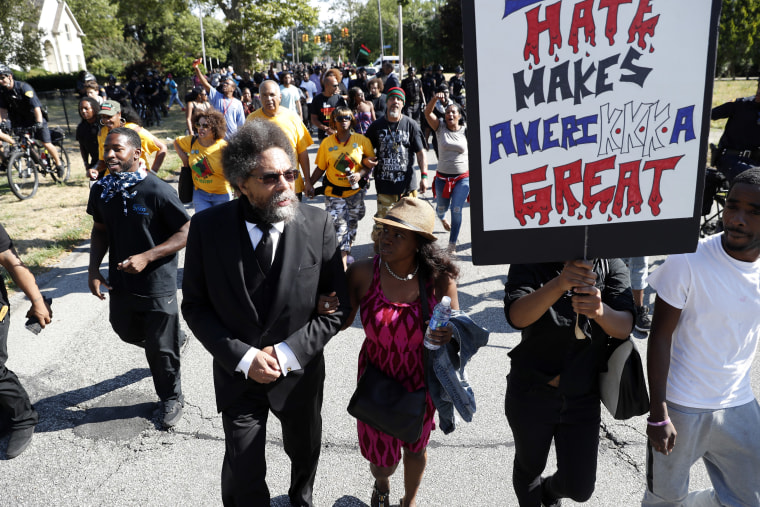 Ohio law allows people to carry firearms in the open. Guns will be allowed in the event area, but not inside a secure area where the convention will be held. The Secret Service is managing security inside the secure area. No guns were seen at the protest Saturday.
"We're ready to go," Cleveland police Deputy Chief Ed Tomba said. Around 5,000 law enforcement officers are expected to be on hand during the convention. The convention starts Monday.