Dozens of people marched through the streets of downtown Cleveland on Tuesday demanding changes to the city's criminal justice system, three days after a white police officer was found not guilty in the fatal shootings of two unarmed black motorists.
With chants of "We want justice, we want it now," and "We can't wait," the marchers said they were tired of waiting for authorities to make changes on their own. They delivered letters to prosecutors and the mayor listing their demands.
The procession came hours before the U.S. Department of Justice was expected to announce the details of a settlement with the city over a pattern of excessive force and civil rights violations by the police department.
Tensions have run high in Cleveland since Saturday, when the white police officer, Michael Brelo, was acquitted of manslaughter for his part in a 2012 shooting in which cops unloaded 137 bullets through the windshield of a car carrying two unarmed black suspects, killing them. Protesters took to the streets afterward, resulting in several arrests.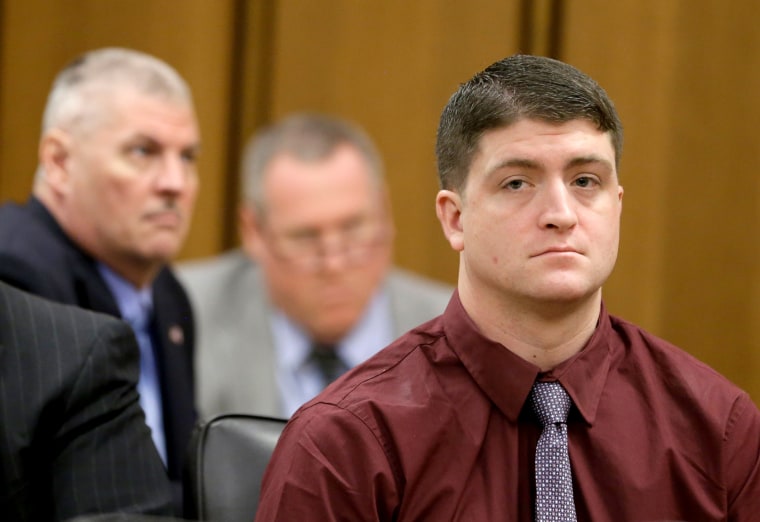 The city is also waiting the result of an investigation into the shooting death by police of a 12-year old boy, Tamir Rice.
Rev. Jawanza K. Colvin, pastor of Olivet Institutional Baptist Church, told Tuesday's crowd in front of the government justice complex in downtown Cleveland, said that he and other clergy members had repeatedly asked authorities to do something about the rate of non-violent offenders put into prison, about the number of juveniles being put behind bars, and the use of police discretion in deciding whether someone ends up on probation, parole, in a diversion program or in jail.
"After years of meeting in churches and synagogues, we bring this fight to where it belongs, on front of this building," Colvin said.
IN-DEPTH
— Jon Schuppe