The British man killed by falling rock in Yosemite National Park this week reportedly died sacrificing his life — shielding his wife as the debris rained down.
An aunt of Andrew Foster, a 32-year-old avid rock climber from Wales, told the British newspaper The Times that Foster had jumped to cover his wife, Lucy, as tons of rock came cascading down the face of El Capitan on Wednesday. The 3,600-foot granite monolith is among the most fearsome scaling challenges in the world and attracts seasoned climbers.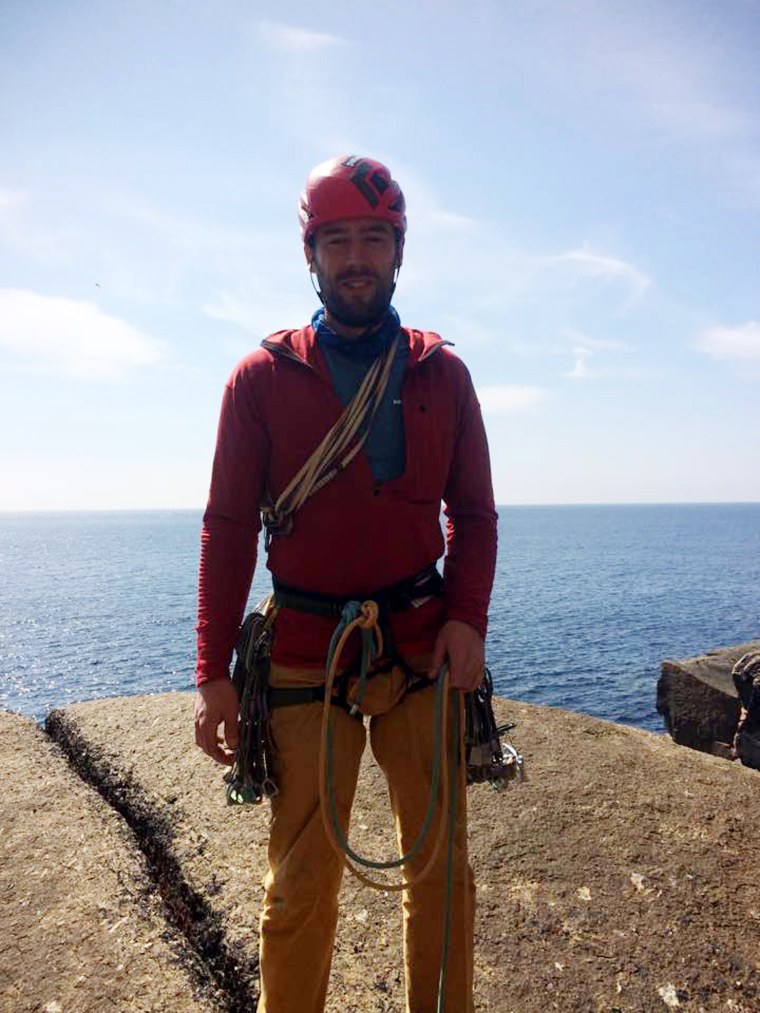 According to aunt Gillian Stephens, Lucy, 28, later told her: "Andrew saved my life. He dived on top of me as soon as he could see what was going to happen."
Lucy Foster was airlifted to a hospital and was reportedly in critical condition.
The couple, who lived in Cardiff, Wales, and met at Cardiff University, described their love of the outdoors in a blog they called "Cam and Bear." They decided to take a trip to Yosemite in Northern California to commemorate their first wedding anniversary.
The couple was also active with the Cardiff University Mountaineering Club. The school's Students' Union said in a statement that the pair taught beginning climbers and played a key role in the club.
"Andy was a big character in the club," the school said. "He always had an epic story to share, a new adventurous challenge ahead, and he never failed to make his friends laugh."
"He'll be truly missed by the generations of climbers he has influenced and encouraged," it said.
Yosemite National Park's geologist told The Associated Press there is no more danger than usual of another giant rockfall after two huge slides this week.
A day after Foster was killed, another rockfall injured one person in the park. Park spokesman Scott Gediman said the person was airlifted to a hospital with a fractured skull.
Yosemite geologist Greg Stock said Friday the slab of granite that fell Thursday was the size of a 36-story building.
Related: One Hurt in at El Capitan a Day After Person Killed
Stock said park officials would not allow people into any area they felt is unsafe. The park typically sees about 80 rockfalls a year.
Ryan Sheridan, who saw Thursday's rockfall from the top of El Capitan, said the new slide occurred in the same location as Wednesday's but was at least three times as large.
The collapses come at the peak of climbing season for El Capitan, when people from around the world come to test their skills on its sheer walls. The park said at least 30 climbers were on the formation Wednesday during the deadly rockfall.