The Justice Department has granted Cheryl Mills, a former chief of staff for Hillary Clinton, a limited immunity deal in the FBI's investigation into the use of the former secretary of state's private email server, the chairman of the House Oversight Committee said on Friday.
Chafffetz told the Associated Press that Mills allowed the FBI to access her laptop in the agency's now-closed investigation into Clinton's use of the private email server on the condition that findings couldn't be used against her. Two other staffers, John Bentel, then-director of the State Department's Office of Information Resources Management, and Clinton aide Heather Samuelson were also offered limited immunity deals.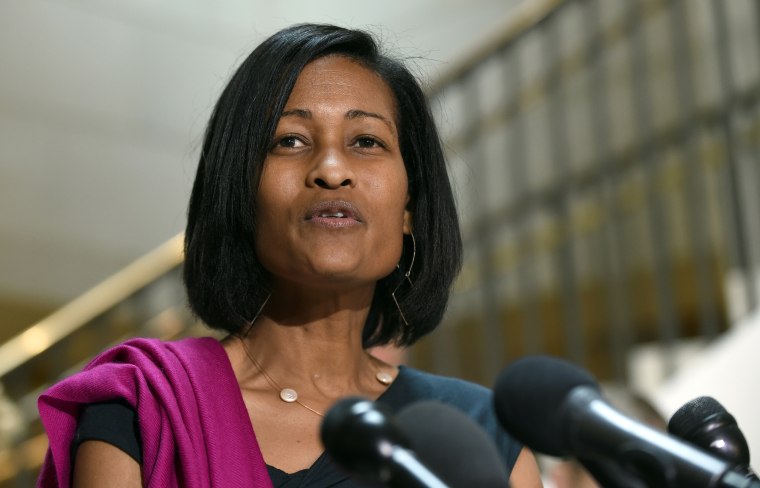 The FBI previously granted immunity to Bryan Pagliano, a tech expert who set up Clinton's email server, and Paul Combetta, a computer specialist.
Related: FBI Releases Notes From Interview With Hillary Clinton Over Emails
"This is beyond explanation. The FBI was handing out immunity agreements like candy. I've lost confidence in this investigation and I question the genuine effort in which it was carried out. Immunity deals should not be a requirement for cooperating with the FBI," House Oversight Chairman Jason Chaffetz, R-Utah, said in a statement on Friday.
For roughly a year, the FBI examined whether Clinton sent or received classified information using the private server, which was not authorized for such messages. FBI Director James Comey said in July that his agents hadn't found evidence to support any criminal charge or direct evidence that Clinton's private server had been hacked.
Still, the political fallout has been ongoing.
Earlier this month, notes released by the FBI from their interview with Clinton about the matter revealed, among other things, that she at times didn't understand standards that government officials, especially those with top security clearances, must adhere to.
Re. Elijah Cummings of Maryland, the House Oversight Committee's ranking Democrat, said "Republicans are trying to make political hay out of this." He stressed that Mills cooperated with the Justice Department.