Hillary Clinton slammed Donald Trump for talking about a classified briefing he received — but she's done it, too.
"I think what he said was totally inappropriate, undisciplined," Clinton said at a news conference on Thursday, referring to Trump's claim that he could tell from the "body language" of his briefers that they were unhappy with President Obama.
"I would never comment on any aspect of an intelligence briefing I received," Clinton said.
Related: Here's What Really Happened at Trump's Intelligence Briefing
But as a candidate for president in 2008, Clinton herself commented on a secret briefing, citing it twice in her criticism of the George W. Bush administration.
In a Feb. 25 speech, as a New York senator during the 2008 primaries, she said she had pushed the administration to provide information about their Iraq withdrawal plans.
"They didn't want to talk to us about it, as is their usual response," she said then. "We finally were able to secure a briefing which although classified, I can tell you was cursory. It did not inspire confidence in our readiness to do this important task of withdrawing our troops and equipment."
Clinton also cited the briefing in a Jan. 13, 2008 appearance on NBC's Meet the Press.
"Last spring, I asked for a briefing on what the planning was. Secretary of Defense and the Department of Defense basically said 'We're not going to tell you.' And I said, 'Well, yes you are.' We had such a briefing. It was classified. I can't talk about it, but the bottom line is it was cursory. I don't think that the Bush White House wants there to be much planning."
Clinton received the briefing while a candidate, but it was not a presidential candidate briefing. As a senator from New York serving on the armed services committee, she requested the briefing on Iraq withdrawal plans from the Bush administration.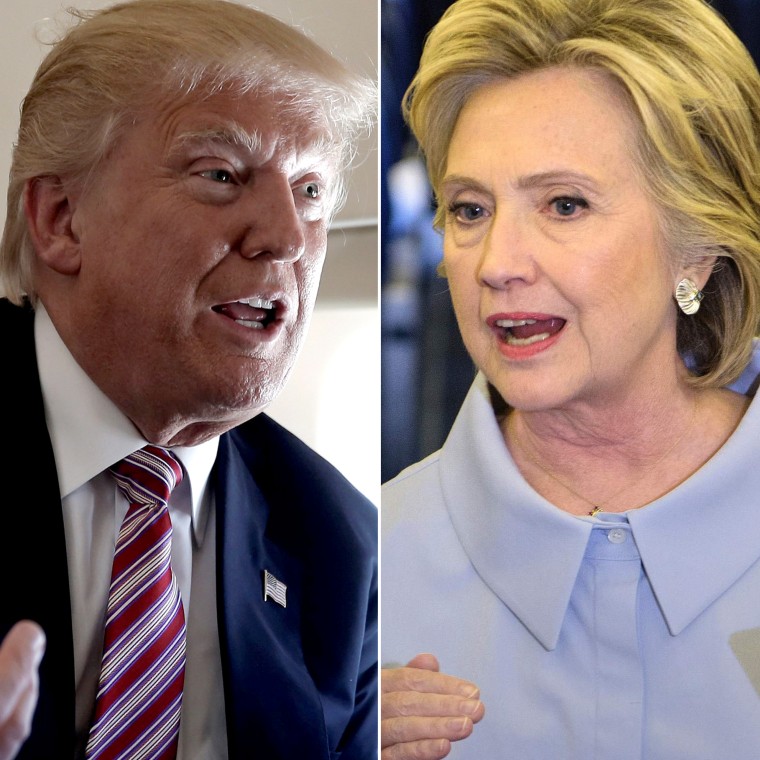 The Clinton campaign said comparing the briefing to Trump's briefing was unfair.
"There's a difference between a security briefing done by the intel community, and an Iraq policy briefing by Bush's DoD," press secretary Brian Fallon tweeted.
"Members of Congress routinely exit policy briefings held by admin officials & express general dissatisfaction w/policy choices being made."
Trump has also come under fire for his comments from U.S. intelligence officials, who say briefers don't discuss policy and are trained not to betray their thoughts with body language.