Hillary Clinton told the FBI that former Secretary of State Colin Powell recommended on two occasions that she use a private email account for unclassified communication, sources told NBC News early Friday.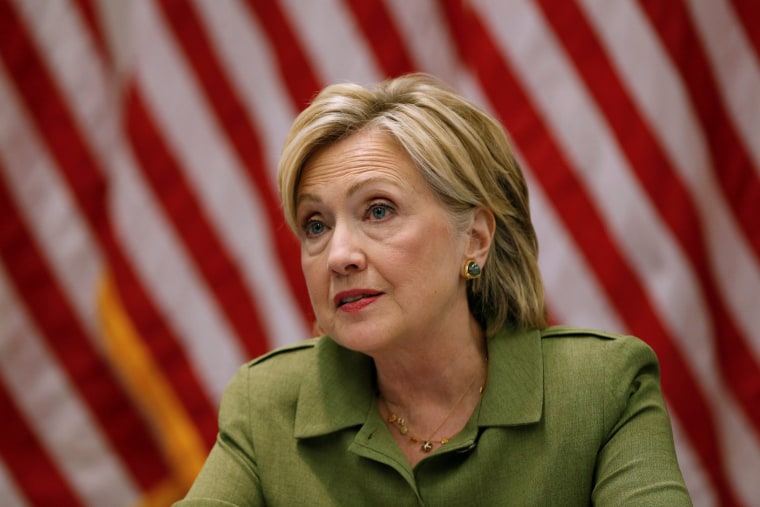 According to the Democratic nominee, Powell made the suggestions at a small dinner party shortly after Clinton took over at the State Department in 2009 and in an email exchange around the same time, The New York Times first reported. Two sources later confirmed to NBC News that Clinton gave that account to investigators in July.
Clinton's testimony was included in a report the FBI delivered to Congress Tuesday explaining Director James Comey's decision not to recommend charges against the former secretary of state over her use of a personal email server, the sources said.
During a dinner party at the home of former Secretary of State Madeleine Albright in early 2009, the host encouraged her experienced guests — former Secretaries of State Condoleeza Rice, Henry Kissinger and Powell — to give Clinton advice for her time in office, according to The New York Times. Powell reportedly explained that he found it useful to use a private AOL email when he led the department in 2001. The dinner account is also detailed in a forthcoming book about Bill Clinton's life after the presidency by journalist Joe Conason.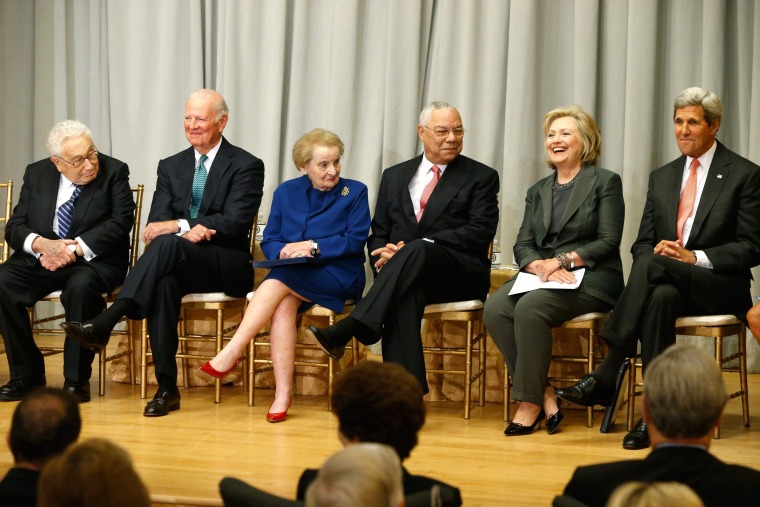 Powell reiterated the recommendation in an email exchange with Clinton, two sources with knowledge of their communication said. Neither the State Department nor Powell have copies of the email exchange, but the FBI does, the sources said.
In a statement Friday morning, Powell's office said: "General Powell has no recollection of the dinner conversation. He did write former Secretary Clinton an email memo describing his use of his personal AOL email account for unclassified messages and how it vastly improved communications within the State Department. At the time there was no equivalent system within the Department. He used a secure State computer on his desk to manage classified information."
Powell never used his private email for classified communication nor recommended that Clinton should, the sources said. Powell only sent or received classified information from a desktop computer in his government office, they added.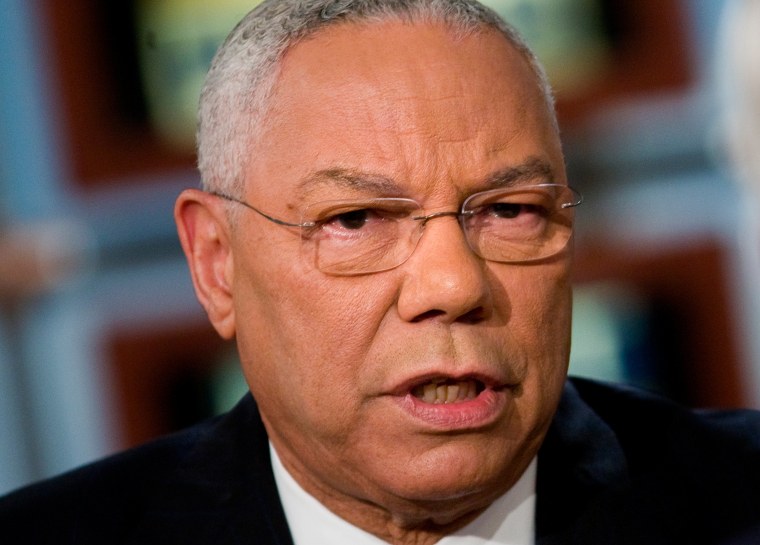 Clinton has frequently made what critics describe as misleading comparisons between her use of a personal email account and Powell's.
When he took over the State Department in 2001, the agency did not have a computer system for unclassified email.
Powell, who is believed to be the first Secretary of State to use email, used an AOL email account. By the time Clinton took over the department in 2009, a comparable email system for unclassified messages was in place.