A clip-on tie binds a group of amateur scientists to a new theory about the infamous D.B. Cooper hijacking case that has stymied investigators for 45 years.
The group Citizens Sleuths believes the calculating desperado who took over a Boeing 727 passenger plane on Thanksgiving Eve 1971 may have been an engineer at a plant that supplied metal to the aerospace industry.
Their evidence? Exotic metal particles discovered on the cheap tie they believe belonged to the mystery man.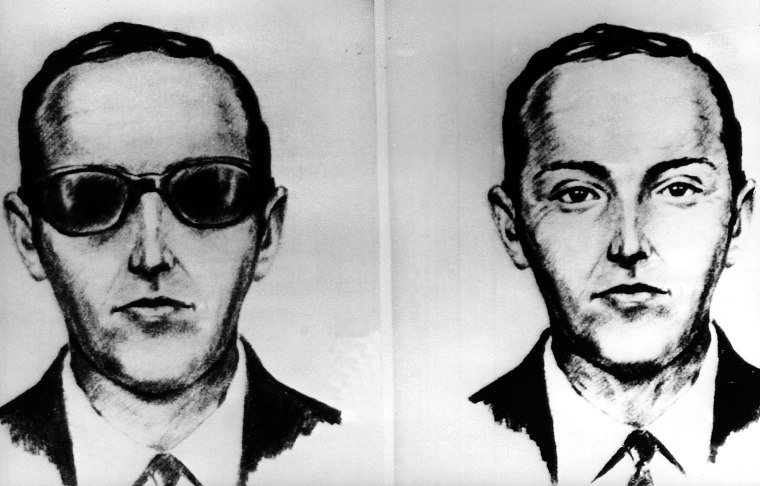 "Only engineers and managers in fabrication plants wore ties to work," the group reported on its site. "Cooper's knowledge of the workings of the airplane, the use of the parachute, and his construction of a 'bomb' suggest he may have been an engineer."
The new development in the case came six months after the FBI suspended its investigation of the Nov. 24, 1971 hijacking of a Portland, Oregon-to-Seattle flight by a neatly-dressed man who identified himself as Dan Cooper, and who threatened to blow up the plane with a briefcase bomb if a $200,000 ransom wasn't paid.
The suspect later escaped with the dough by parachuting from the plane — and has not been seen since, although some of the money was found in 1980.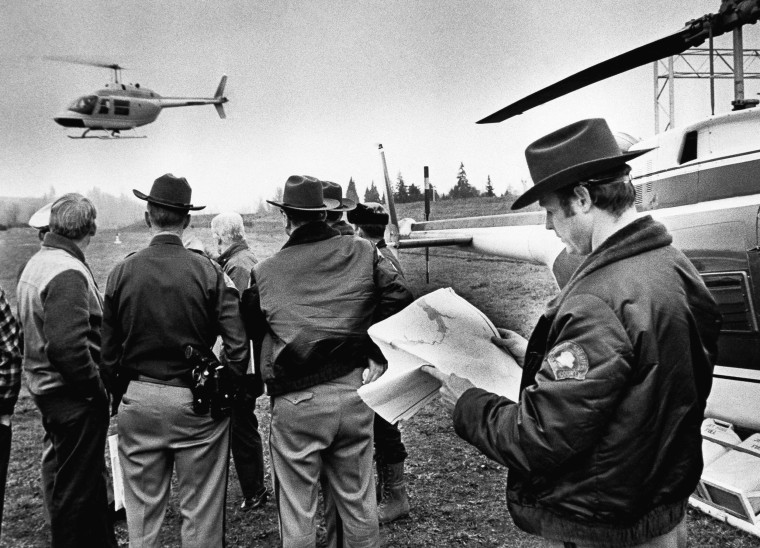 With the cooperation of the local FBI, the Citizens Sleuths researchers found particles of cerium, strontium sulfide and pure titanium after analyzing the JC Penney tie with an electron microscope.
"The titanium particles on the tie was the most dramatic finding in this research," the group reported. "Most other metals would have to be written off as contamination or too common to be of any use. The additional finding that the titanium was not alloyed, allowed further restrictions on where Cooper could have acquired these unusual flecks. Cooper worked at or had access to a plant that used titanium and this fact alone reduces the number of potential suspects from millions down to hundreds."
What they haven't confirmed is whether the tie, which was found on seat 18E where the hijacker was sitting, actually belonged to him.
"The position of the FBI is that 'we don't know if it's his tie'," the group said on its site.
That may explain why the FBI is not rushing to reopen its investigation.
"The FBI is still committed to justice for this criminal incident, but we are not actively investigating at this time and have not requested additional assistance from outside entities," FBI spokeswoman Ayn Dietrich-Williams said.
Asked about the possibility that the hijacker could have ties to an aerospace industry contractor or even a Boeing employee, spokesman Tom Kim said, "We don't have anything to share."