A charter plane pilot was arrested Thursday at a Michigan airport after police discovered he was allegedly too drunk to fly.
Authorities were summoned after the captain of the plane notified the tower at Cherry Capital Airport in Traverse City at 7:39 a.m. — as he was preparing to land — that something was wrong with his co-pilot.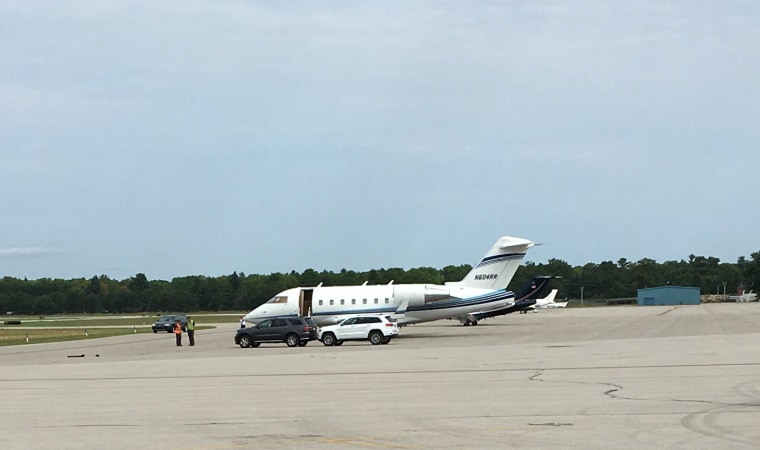 When cops arrived, the allegedly addled 35-year-old aviator was at the controls and preparing to take off for Bedford, Massachusetts.
The co-pilot, whose name police did not immediately release, was arrested at 8:54 a.m. after his blood-alcohol content registered at .30 — four times the legal limit for driving a car, the Traverse City police said.
While the accused pilot was at the Grand Traverse County jail awaiting arraignment, Talon Air has already fired him — and praised Capt. Manny Ramirez for sounding the alarm.
"We are very proud of Captain Manny Ramirez' immediate action in detecting the co-pilot's condition and removing him from his position," the company said in a statement. "This is yet another example of Talon Air's safety procedures working effectively on behalf of our clients and for airport safety. The individual in question has been immediately terminated."
The accused pilot is from Florida, the NBC affiliate WPBN reported.