U.S. defense officials have acknowledged that coalition aircraft did strike a location in the Iraqi city of Mosul where scores of civilians were reportedly killed last week.
Officials at United States Central Command (CENTCOM) said initial analysis indicates coalition forces struck ISIS fighters and equipment on March 17 in western Mosul. Unconfirmed reports from different sources suggest the numbers of those killed ranges from 100-200 people.
CENTCOM said the aircraft acted at the request of Iraqi security forces.
Officials had previously confirmed an investigation was underway as to whether the strike was executed by the U.S. rather than by other coalition members, or even by ISIS.
It comes as Iraqi vice president Osama al-Nujaifi, who is from Mosul, described the incident as a "humanitarian catastrophe" blaming the U.S.-led coalition airstrikes and the excessive use of force by federal police forces.
He called for an emergency session of the Iraqi parliament to discuss the catastrophe and to begin a parliamentary investigation into its cause.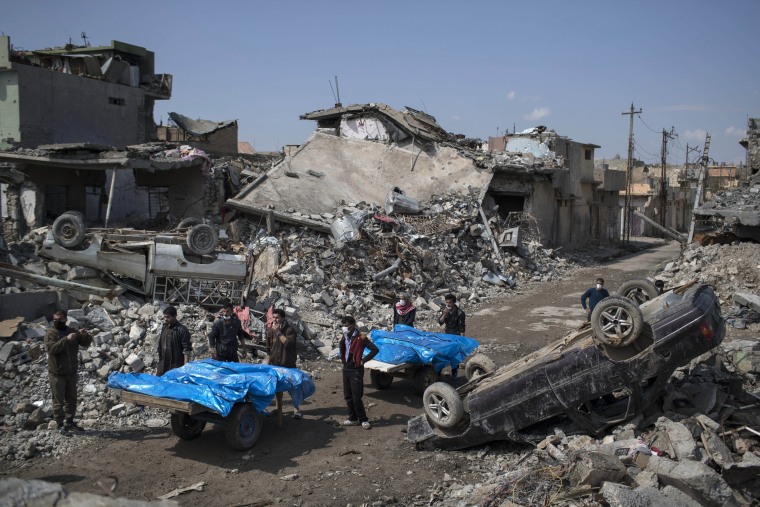 The strike comes in the same month as two other high-profile strikes in Syria, where the coalition is also fighting ISIS. In total, the three strikes have resulted in unconfirmed reports of upwards of 350 civilian casualties.
The vice president said a change in the rules of engagement — which are meant to minimize civilian casualties in Iraq and Syria — had resulted in the "martyrdom of hundreds of civilians".
A senior U.S. defense official denied on Saturday that there had been any change in the rules of engagement. The CENTCOM statement said "our goal has always been for zero civilian casualties."
A civilian casualty report is issued monthly, CENTCOM added, verifying allegations and that coalition airstrikes are executed in compliance with the Law of Armed Conflict.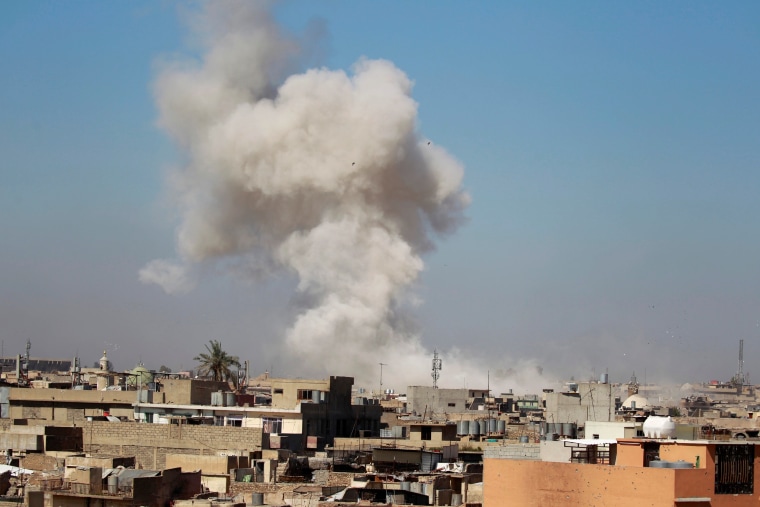 March could prove to be the deadliest month for civilians at the hands of U.S. airstrikes since the war began, potentially taking the tally to more than 1,000 civilians killed.
The United Nations expressed profound concern on Saturday over the reports.
"We are stunned by this terrible loss of life," Lise Grande, the humanitarian coordinator for Iraq, said in a statement.