Search and rescue crews recovered three empty life rafts from helicopters involved in a crash off the Hawaiian coast that left 12 marines missing last week, the Coast Guard said in a statement Monday.
A fourth life raft was also spotted Sunday evening, though workers were still trying retrieve it Monday, the Coast Guard said.
"There is no indication from the sightings that any survivors have been aboard any of the life rafts," the statement said.
The news comes on the fourth day of a search that has been hobbled by dangerous seas, and one day after a Coast Guard official said that "debris" had been recovered off the north shore of Oahu.
The 12 marines involved in the mid-air collision had been conducting a nighttime training mission off that section of coast in two CH-53 Sea Stallion helicopters.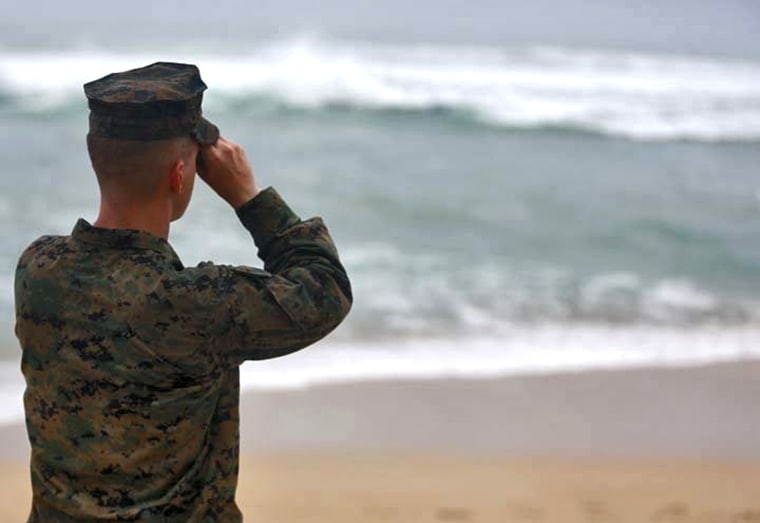 Capt. Jim Jenkins did not identify specifically what had been found, saying only that the items would be sent to the Marine Corps to potentially determine the cause of the collision last Thursday night.
By Monday morning, the statement said, crews had conducted 89 searches covering more than 24,000 square miles. Several aircraft, a Coast Guard cutter, a Navy warship and a newly-arrived military salvage ship were involved in the effort.
"Our focus is to locate these Marines and know with absolute certainty we've thoroughly canvassed every location we might find them," said Coast Guard spokesman Scott Carr, in the statement.