The U.S. Coast Guard on Thursday released its final report on the sinking of the tall ship Bounty off the coast of North Carolina during Hurricane Sandy two years ago.
The investigation placed much of the blame on the captain of the ship, Robin Walbridge — who remains missing and is presumed dead. Another member of the 16-person crew was also confirmed dead.
The report says that "a combination of faulty management and crew risk assessment procedures contributed to the sinking," according to a statement from the Coast Guard.
"Specifically, the choosing to navigate a vessel in insufficient material condition in close proximity to an approaching hurricane with an inexperienced crew was highlighted."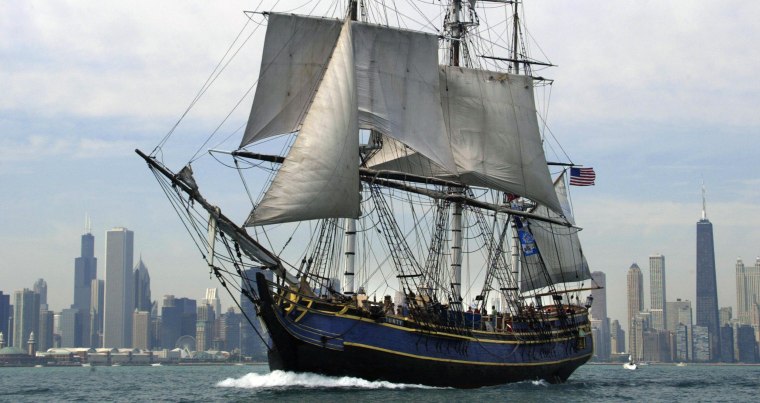 October 25, 2012, the Bounty, a replica of the original 18th-century British Admiralty vessel of the same name, launched from New London, Connecticut, headed for Florida. The ship tried to take an easterly course to avoid Hurricane Sandy, which had formed three days earlier.
But October 29th, the ship was hit by the massive storm and the crew had to be rescued 123-miles off the coast of Cape Hatteras.
The ship had originally been constructed for MGM's 1962 film "Mutiny on the Bounty" starring Marlon Brando and had also recently appeared in in the Disney's "Pirates of the Caribbean" franchise.
The 93-page report released Thursday recommended that the Coast Guard itself review existing policy for "attraction vessels."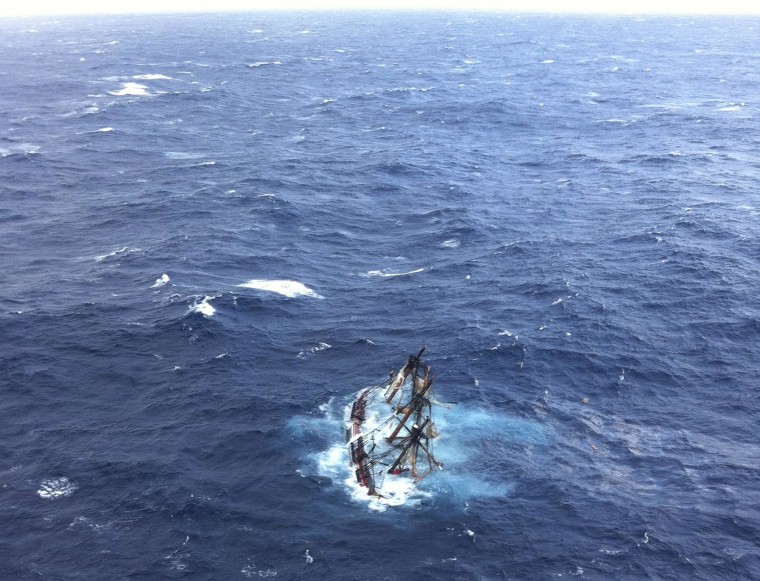 In a similar report released in February, the National Transportation Safety Board said the Bounty's captain made a "reckless decision to sail the vessel into the well-forecasted path of Hurricane Sandy."
The organization that owned the Bounty has since folded, their website is down and a listed phone number was inactive.