The Coast Guard rescued a couple stranded 10 miles off the coast of western Florida early Saturday — nearly a week after they went missing, officials said. Bogdan Makowski, 69, and Elizabeth Makowski, 61, were found at about 2 a.m. in stable condition, the Coast Guard said in a statement. Their 27-foot 1976 Almond Hunter sailing vessel was towed and the boaters were transferred safely to Anclote River Boat Ramp in Holiday, about 30 miles north of Tampa.
"We saw the blue lights from their ship and noticed that they were moving towards us," Bogdan Makowski told NBC affiliate WFLA. "I probably lost a few pounds, my wife had some bruises but we are okay overall," he added.
The Makowskis were reported missing on Friday by a friend who expected them to return on Tuesday and hadn't been in touch with them since Sunday, according to the Coast Guard. The friend told officials that their sailing vessel had a disabled engine. "The Coast Guard reminds boaters to carry multiple forms of emergency signaling devices" because such a device "can save hours of search time," the Coast Guard said.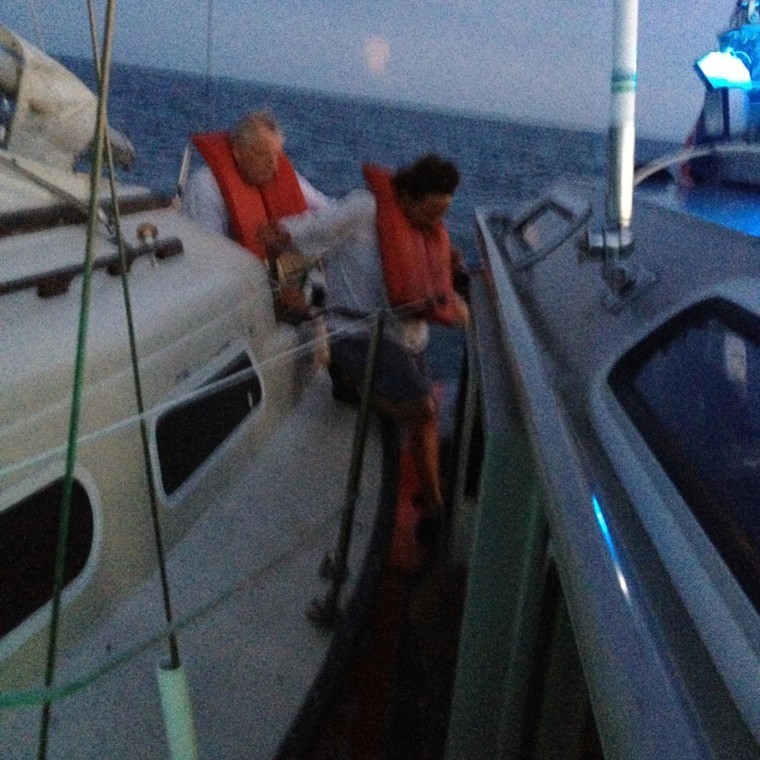 SOCIAL
— M. Alex Johnson and Elisha Fieldstadt