The U.S. Coast Guard rescued a man and his dog after the pair spent days at sea near Tampa, Florida, before his 30-foot sailboat caught fire Friday.
The Coast Guard said they received a radio report from the unidentified man stating that his boat, the Southern Belle, was disabled and had been adrift since Wednesday.
The man, found 69 miles west of Hudson, Florida, told the Coast Guard he had food and water.
The man and his canine companion abandoned ship and boarded the sailboat's dinghy after the boat caught fire, the Coast Guard said.
"There was a lot of smoke and not much left of the boat but it definitely made it easier for us to spot," the Coast Guard's Erick Leib told NBC affiliate WFLA. "He contacted the Coast Guard. He put his life jacket and gave a good position to where we could locate him."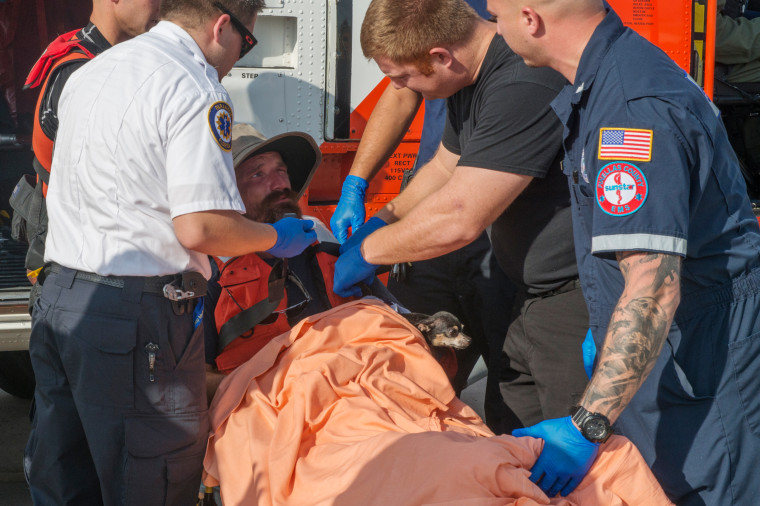 Both the man and dog were taken to the hospital for smoke inhalation.
"Once we've got them in the helicopter and we know we've saved someone and we also did it in a safe manner, it's a feeling of relief and a feeling of excitement," Leib told WFLA. "Your adrenaline is going for sure, but it's an exciting and rewarding feeling."