Coast Guard crews searched a second day Sunday for a Texas man who fell from a Royal Caribbean cruise ship off the coast of Key Largo, Florida, on Friday.
David Mossman, 46, fell about 100 feet from the 10th deck of the Navigator of the Seas ship, which is one of the largest passenger ships in the world, the Coast Guard said.
Royal Caribbean said in a statement that the man was seen going overboard late Friday night.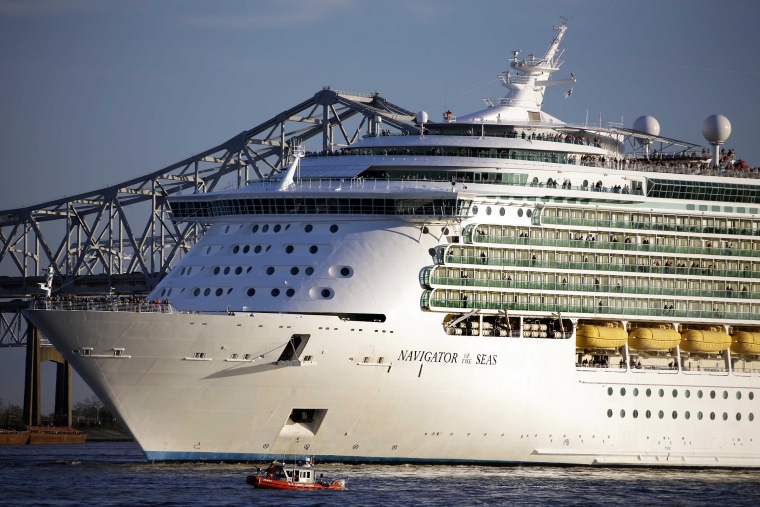 "At approximately 10:55 p.m., a guest onboard Navigator of the Seas reported that they had witnessed another guest going overboard from their stateroom balcony," the company said.
"The location of the ship at the time the guest went overboard was marked on the ship's Global Positioning System (GPS), and the ship, along with the Coast Guard, conducted a search for the missing guest."
The Coast Guard said it immediately launched a search after being notified at 3 a.m. Saturday that the man had fallen overboard. The Coast Guard took full control of the search early Saturday morning, Royal Caribbean said in the statement, and the cruise ship returned to its journey to Port Everglades, Florida.
A Coast Guard MH-65 helicopter and a HC-144 aircraft were also launched, and the Coast Guard said the search continued Sunday. At about 7 a.m., the Coast Guard said crews had searched nearly 1,700 square nautical miles.