The Coast Guard Thursday night suspended the search for a 23-year-old Florida man who went overboard on a Carnival cruise ship north of Cuba early Wednesday.
"Our thoughts and prayers go out to the family and friends of Brandon Paul," Coast Guard search and rescue mission coordinator Chris Eddy said in a statement. "Making the choice to suspend a search is never an easy decision and one the Coast Guard doesn't take lightly, and despite our best efforts, we were unable to reunite Paul with his family."
Paul, of Florida City, reportedly fell from the eighth deck of the Carnival Victory cruise ship at approximately 3 a.m. on Wednesday, as the ship was 33 miles northwest of Pinar Del Rio, Cuba.
The search effort involved Cuban search and rescue authorities as well as two Coast Guard planes and a cutter, the Coast Guard said. The search lasted for 16 hours and covered 3,469 square miles before it was suspended at 7:31 p.m., according to the Coast Guard.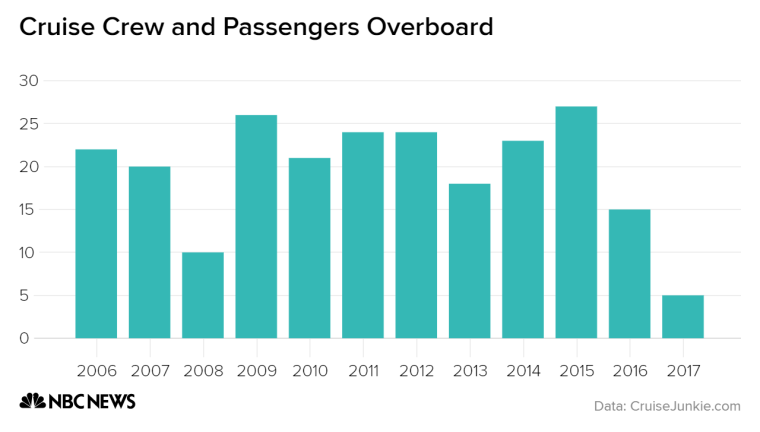 According to cruise expert Dr. Ross Klein, Carnival ships have accounted for nearly half of overboard incidents since 2000. Carnival owns the cruise lines Costa, Cunard, Holland America, P&O, Ocean Village and Seabourn but their Carnival Cruise Lines and Princess Cruises branches account for the most overboard incidents with a cumulative 78.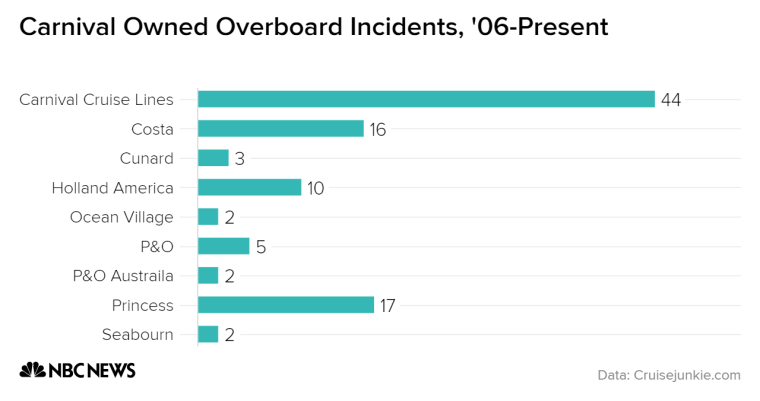 The Carnival Victory was embarked on a four-day cruise that departed from Miami on Monday. It did not make its scheduled Wednesday call in Cozumel, Mexico, because of the incident.
"Carnival's CareTeam is providing support to the guest's traveling companions and we extend our utmost care and concern to our guest's loved ones during this very difficult time," Carnival said in a statement provided to NBC News on Thursday.