A Colombian man who played a role in holding three Americans hostage for five years in the jungle was sentenced Tuesday to nearly three decades in federal prison.
Diego Alfonso Navarrete Beltran, 43, admitted in August that he was a member of the Colombian terrorist group known as FARC and pleaded guilty to hostage-taking charges. He could have faced life in prison.
"I was following orders," he told the judge Tuesday before sentencing.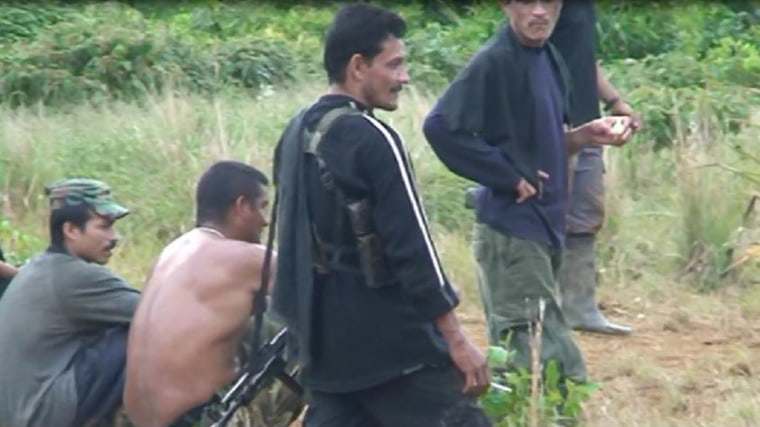 To persuade the Colombian government to extradite Navarrete Beltran for trial, the U.S. government agreed not to seek a life sentence. Prosecutors recommended a sentence of 27 years, which is what U.S. District Court Judge Royce Lamberth imposed during a hearing Tuesday in Washington.
The three Americans -- Thomas Howes, Keith Stansell, and Marc Gonsalves — were working as contractors for the Defense Department on a counter-drug mission. They were captured in 2003 after their single-engine plane crashed in the Colombian jungle.
Bound with ropes and padlocked chains, the three were forced to march from one imprisonment site to another in the jungle to evade the Colombia military and were frequently denied medical treatment for their injuries and malaria.
FARC featured them in a proof-of-life video, attempting to use them as bargaining chips to gain concessions from the Colombian government. The men were rescued in 2008.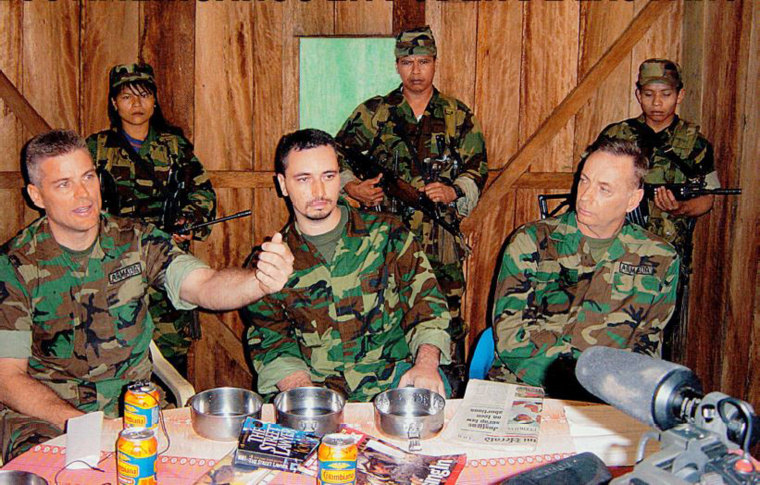 During Tuesday's sentencing, Stansell pointed at Navarrete Beltran and said, "Anyone can see in a courtroom what you are. I don't need to go into detail. You're a coward, and I'm not.
"If you need to contact your family, I will pay for it. That's what separates me from you, because you can't take away my humanity."
Speaking in Spanish, Navarrete Beltran said, "I want to ask for forgiveness, not because I'm a coward, but because I'm a human."
Two other FARC members were convicted earlier for their roles in holding the Americans. In 2008, before the hostages were released, Juvenal Ovidio Ricardo Palmera Pineda, known as Simón Trinidad, a senior FARC commander, was sentenced to 60 years in prison. A more junior FARC commander, Alexander Beltran Herrera, was sentenced to 27 years in 2014.