Weeks before he started shooting, the Colorado gunman who killed one deputy and wounded four more unleashed a verbal barrage against Douglas County Sheriff Tony Spurlock and his department.
Matthew Riehl, who was killed in the deadly New Year's Eve shootout, went on a profane rant against the sheriff and other officers in a YouTube video entitled "Fire Sheriff Spurlock" that was posted on Dec. 13, The Associated Press reported.
Vowing to run against Spurlock as a libertarian, Riehl wrapped-up his railing with a holiday greeting and a vow to "fire all these bums come early next year."
A 37-year-old Iraq War vet, Riehl was vague about his political beliefs and did not threaten violence, The AP said. He also gave no inkling as to why he had a beef with the department. But he called Spurlock a clown and flashed the business card of a specific officer whom he accused of being a pimp.
In another YouTube video seen by NBC News, this one of a traffic stop in the city of Lone Tree that was posted on Nov. 28, Riehl identifies the officer caught on camera by name and calls him a "scumbag, dirtbag, liar."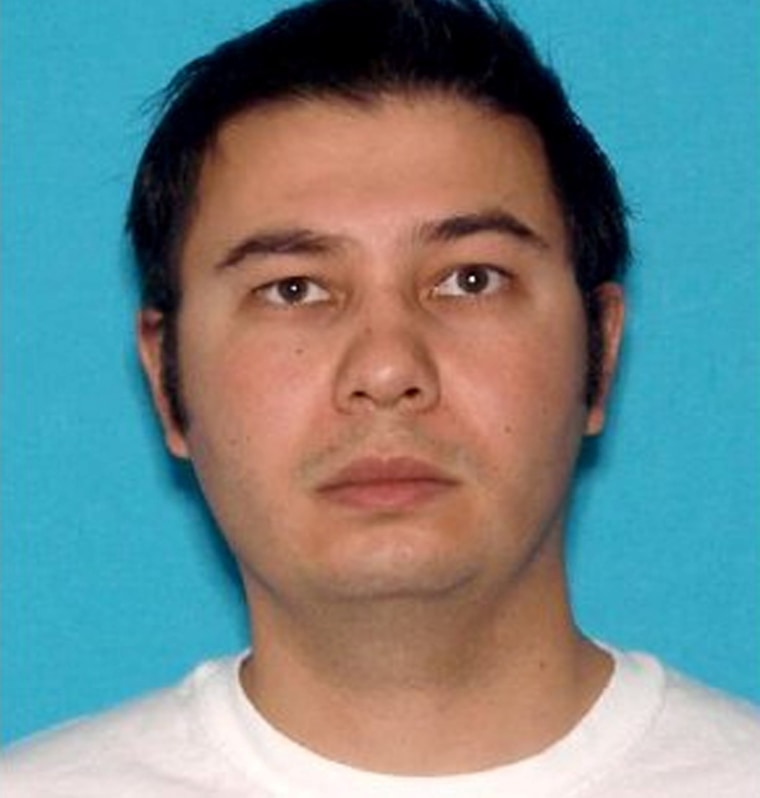 "He's the boss, huh?" Riehl can be heard. "He's the Nazi in charge with the stripes on his shoulder and the fake badge."
Riehl, according to the Denver Post, worked for a time as a lawyer in Wyoming. He also served in the Army Reserve and then the Wyoming National Guard as a medic, receiving an honorable discharge in 2012, according to a U.S. military official.
Riehl's deadly ambush-style attack began when police responding to a report of a disturbance at his apartment complex in suburban Denver were met with gunfire. He fired over 100 rounds, killing Deputy Zackari Parrish, a 29-year-old father of two.
"I am overwhelmed with by the love and support of the community and of the nation. Never in my world would I have imagined this," Parrish's wife, Gracie, said through tears at a vigil Monday, according to NBC affiliate KUSA.
"I will do everything in my power, Zack Parrish, to honor you," Gracie said. "And I will raise these girls to love you."
Video streamed on Periscope before the shooting shows Riehl calling 911 claiming he'd been threatened by a roommate, saying he wasn't there to hurt anyone but he does have guns, and answering the door.
In the video Reihl tells deputies that he wants to file a domestic restraining order, and an officer asks, "are you OK?" and says that Riehl seemed upset. Riehl shuts the door and is at time rambling in the video. The Douglas County Sheriff's Office confirmed to NBC affiliate KUSA that the video is legitimate.
The four injured officers were identified as Deputy Michael Doyle, 28; Deputy Taylor Davis, 30; Deputy Jeffrey Pelle, 32; and Castle Rock Police Department Officer Tom O'Donnell, 41.
Davis and Doyle were treated and later released from Littleton Adventist Hospital, spokeswoman Alyssa Parker said. Pelle remains hospitalized in fair condition. O'Donnell was treated and released from the Sky Ridge Medical Center in Lone Tree on Sunday, spokeswoman Linda Watson said.
In addition to the wounded deputies, Riehl hit two civilians, neither of whom suffered life-threatening injuries.