A stretch of Colorado highway closed after being hit by a major rock slide earlier this week could reopen soon — although transportation officials are cautious about when.
The Colorado Department of Transportation said it would announce its decision to reopen Interstate 70 in Glenwood Canyon, about 150 miles west of Denver, on Thursday afternoon, according to NBC affiliate KUSA.
A rock slide early Monday sent more than a dozen boulders crashing onto the east-west artery, officials said. The road was eventually reopened, but a second slide forced this longer closing.
No one was injured in the incidents, although a semi-truck was badly damaged by the debris.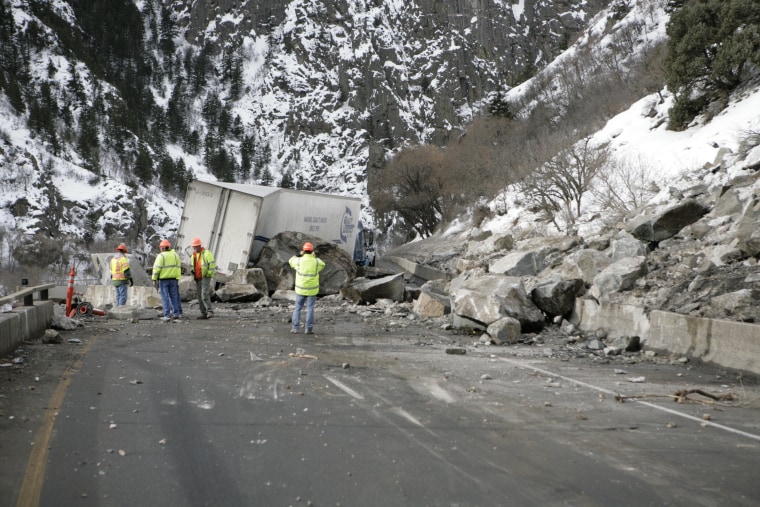 As a result, drivers have had to take a 200-mile, five-hour detour around the site, the station said. It has also affected deliveries to the ski resort town of Aspen, about 40 miles away.
The state is using helicopters to survey the damage from above, while crews work to remove the car-sized rocks.
"It's just hard to say how stable it is at this point," transportation department spokeswoman Tracy Trulove told KUSA on Tuesday morning.
She said moisture and a freeze-thaw cycle could continue to affect the ground's stability.
Crews, meanwhile, will install permanent netting along the hillside. Officials warn it could take weeks before the highway resumes normal operations.