While aboard a grounded flight destined for Texas, a Colorado mother said she thought her son was going to die in her arms as temperatures in the cabin spiked.
Emily France's 4-month-old son Owen had to be hospitalized after overheating on a United flight waiting to depart Denver International Airport.
France and Owen boarded United Airlines flight 4644 around 1:20 p.m. on Thursday, expecting to take off thirty minutes later.
While sitting in her assigned seat at the rear of the plane, France said the cabin was already noticeably hot.
A heatwave in Colorado last week saw record-breaking temperature hover just under 100 degrees. The National Weather Service said the temperature on Thursday was about 90 degrees.
"There was just hot air coming from the vents," France told the Denver Post.
After the flight was delayed due to re-fueling and a reroute caused by bad weather, France told the Post she tried to cool her son using wet wipes. Eventually flight attendants brought France and another mother ice to press against their children's bodies.
France was allowed to exit the aircraft for approximately 20 minutes, according to the Post, but was then asked to return for takeoff. Once back on board, the plane pushed away from the gate, but with temperatures still sweltering, things continued to worsen.
"His whole body flashed red and his eyes rolled back in his head and he was screaming," France told the paper. "And then he went limp in my arms. It was the worst moment of my life."
Related: Hot Car Deaths: Scientists Detail Why Parents Forget Their Children
France told the Post that she and other passengers begged to return to the gate, but ground and air crews seemed to be debating how to best handle the situation.
"This should never have happened," United Airlines said in a statement to NBC News. "We are profoundly sorry to our customer and her child for the experience they endured. We are actively looking into what happened to prevent this from occurring again."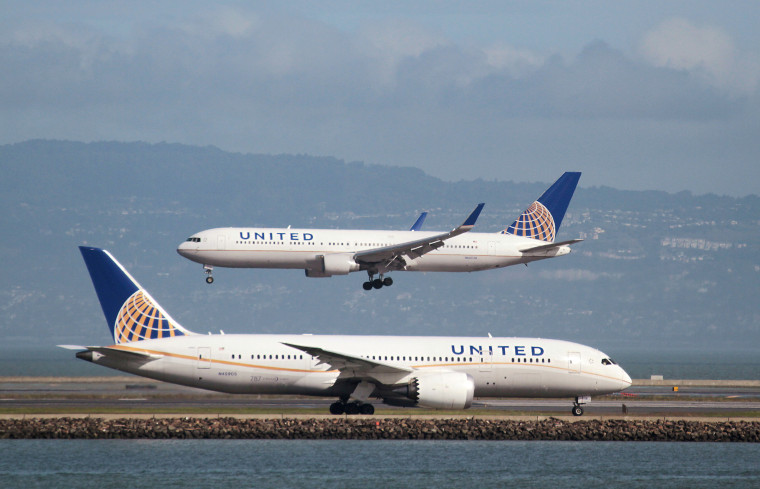 United said the pilot returned to the gate as the crew called for paramedics. Medical care was provided to Owen 16 minutes after the captain asked that paramedics be called, the airline.
France, who estimated she and Owen were on the plane for approximately two hours, said her son was released from the hospital and at home the day after the incident took place. She said the airline appeared completely unprepared to handle the situation.
United Airlines suffered a strange series of public relations flops earlier this year, starting when two young women were booted off a flight after a gate agent deemed their leggings inappropriate. Then, Dr. David Dao and United Airlines reached a settlement after a video of Dao being bloodied and dragged off an overbooked flight went viral.
Shortly after that, a scorpion stung a man aboard a United flight from Houston to Calgary. Other incidents included a giant rabbit that died aboard a flight and a newly married couple who claimed to have been kicked off a United flight over a seat dispute.
NBC News could not reach France for additional comment.