A Colorado man convicted of pushing his wife off a cliff and to her death was given a mandatory life sentence Tuesday.
Harold Henthorn, 59, said he was innocent of the September 2012 killing before a judge imposed the sentence, NBC affiliate KUSA reported.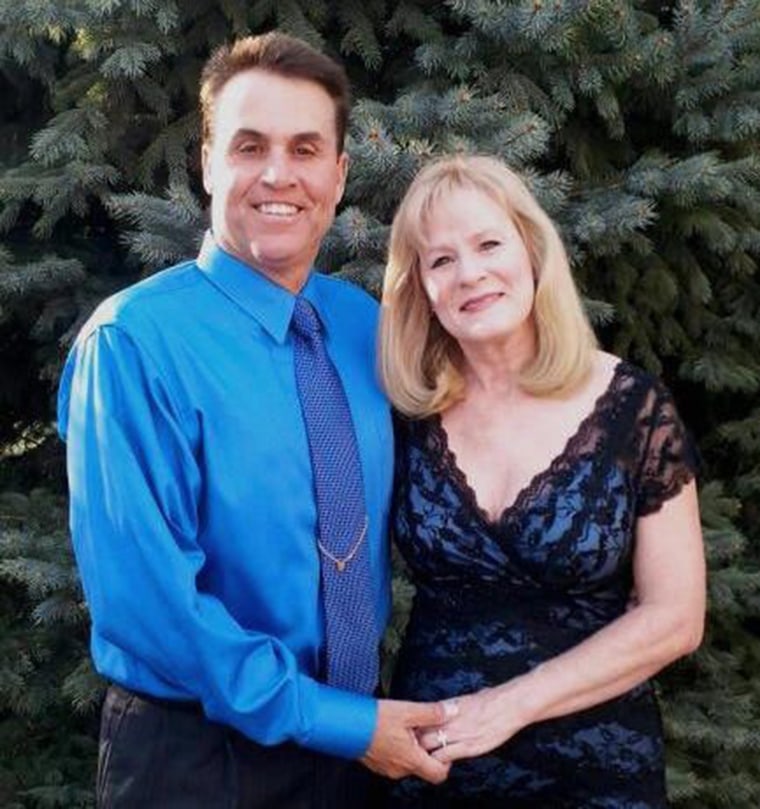 His second wife, Toni Henthorn, fell 130 feet as the couple hiked in Rocky Mountain National Park.
"Toni was a remarkable woman," Harold said before the sentencing. "I loved her with all my heart. I did not kill Toni or anyone else."
Prosecutors have said Henthorn killed his wife to collect $4.5 million in life insurance money.
Toni Henthorn's brother, Barry Bertolet, said in court Tuesday that Harold Henthorn "only took withdrawals and no deposits from people's lives."
Harold Henthorn's "entire adult life was a scam," Bertolet said.
Henthorn's first wife, Sandra Lynn Henthorn, was crushed to death in 1995 after a car slipped off a jack while they changed a flat tire. The Douglas County sheriff's office started looking closer at that death after Toni Henthorn fell from the cliff, KUSA reported, and the circumstances are still under investigation.