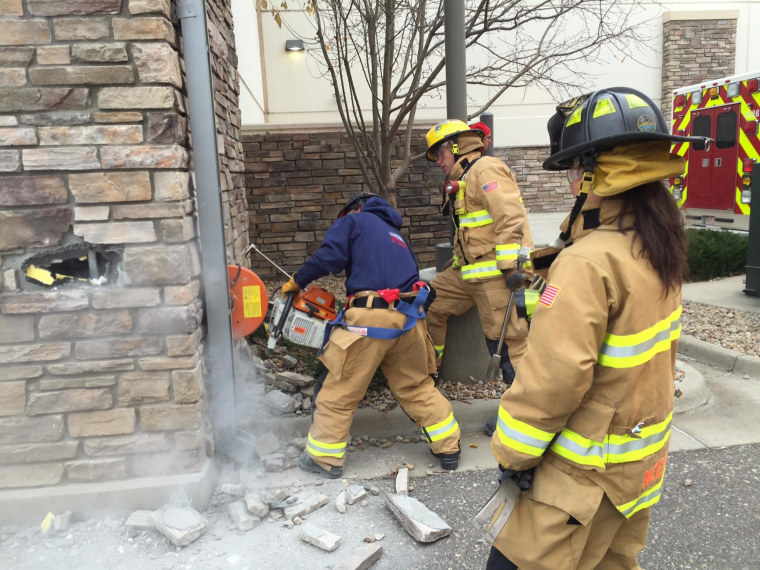 A Colorado man could face trespassing charges after he was rescued Tuesday at a Marshall's department store near Denver, where he'd been trapped inside a wall for two or perhaps even three days, authorities told NBC News.
Employees at the store in Longmont, about 30 miles north of Denver, called police Tuesday morning when they heard a man yelling but couldn't figure out where the sound was coming from, said Molly Meehan, a spokeswoman for the Longmont Fire Department. They'd thought they heard the man Monday, too, but simply couldn't locate the source, she said.
Members of the fire crew that responded also heard the man, and after about a half-hour of searching, they broke through an exterior wall and found Paul Felyk, 35, of Westminster, squished in a crawl space between the exterior wall and an interior wall, Meehan said. There was enough room for Felyk to lie down but not enough for him to maneuver to the access space from the roof from which he's believed to have fallen.
Felyk, whom authorities described as a transient, was in pain and extremely cold — it was just 15 degrees Tuesday in Longmont — but he managed to crawl out on his own, Meehan said. He still hasn't told investigators why he was in the crawl space. He was in fair condition at Longmont United Hospital with unspecified injuries and could face charges of criminal trespass, Longmont police said.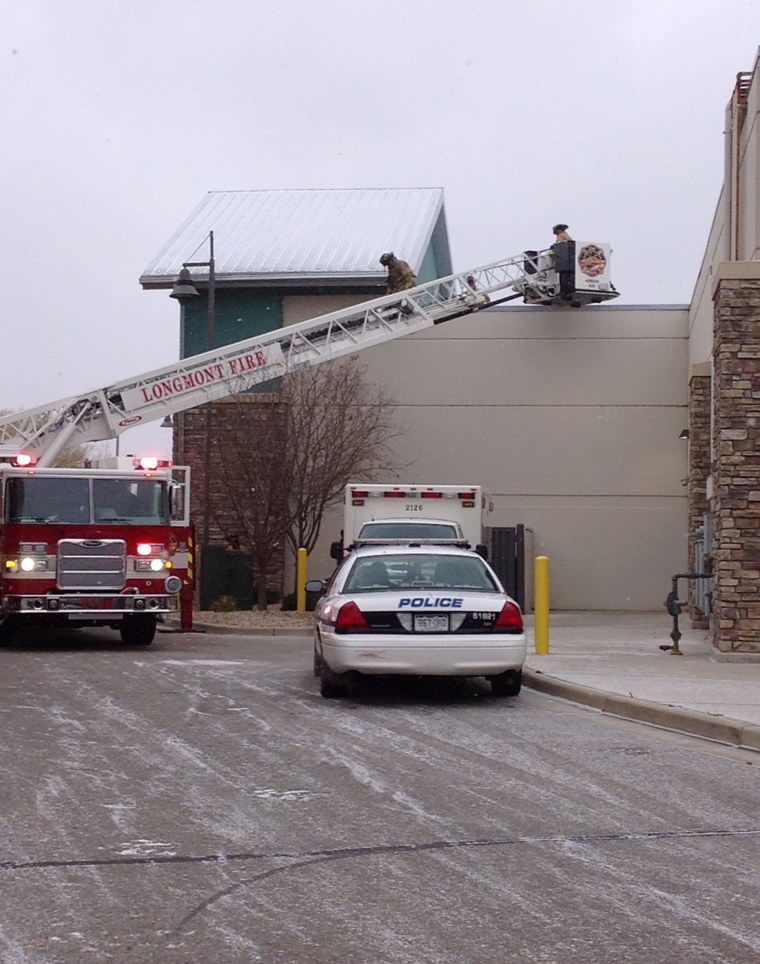 SOCIAL
— M. Alex Johnson and Liza Torres