The doomed driver of a school bus packed with Colorado high school football players that crashed at Denver International Airport was going 30 mph to 40 mph when she slammed into a concrete pillar, a police investigator said Monday.
The speed limit on that stretch of roadway is around 15 mph and it's not clear why she was there in the first place, said Denver Police Sgt. Mike Farr.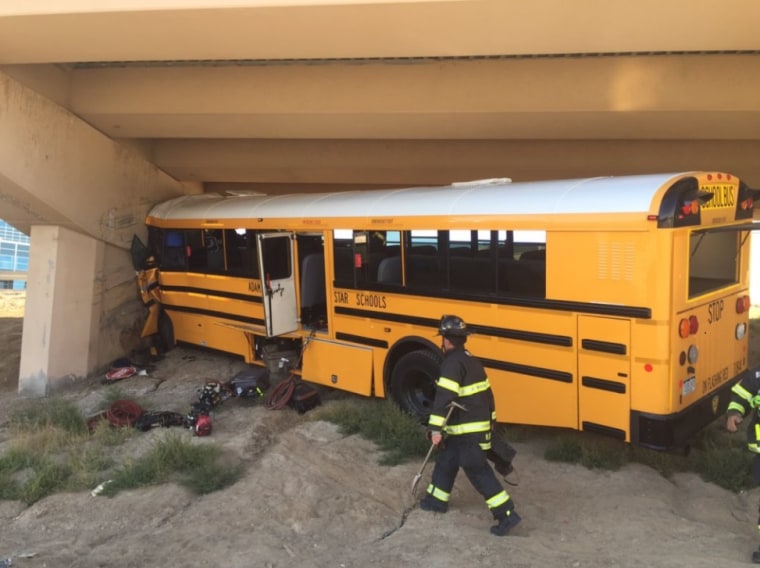 "The bus driver took a left to return to the terminal loop, instead of making the right" to leave the airport, Farr said. "Nobody can tell me why the bus driver made that turn."
Also, Farr said, the driver "drove straight off the roadway into the pillar" on Sunday.
"Quite frankly, there is a big mystery there," he said.
The driver, a female in her 40s, was killed, while 18 passengers — 15 players and three coaches — were hospitalized with mostly minor injuries, said Farr, who did not identify the dead woman.
Investigators are looking into whether there was some kind of mechanical malfunction, whether the woman suffered from some kind of medical condition, or whether "it was an intentional act," Farr said.
"We don't have solid answers to those questions," he said.
What they do know is that the bus crashed without warning.
"We talked with more than 15 people who were on the bus," Farr said. "All of them said it seemed to be a normal trip until they started feeling the bumps when the bus went off the roadway. There was no statements on the bus like, 'Where are you going?'"
The impact was so severe the driver had to be cut out of the wreckage.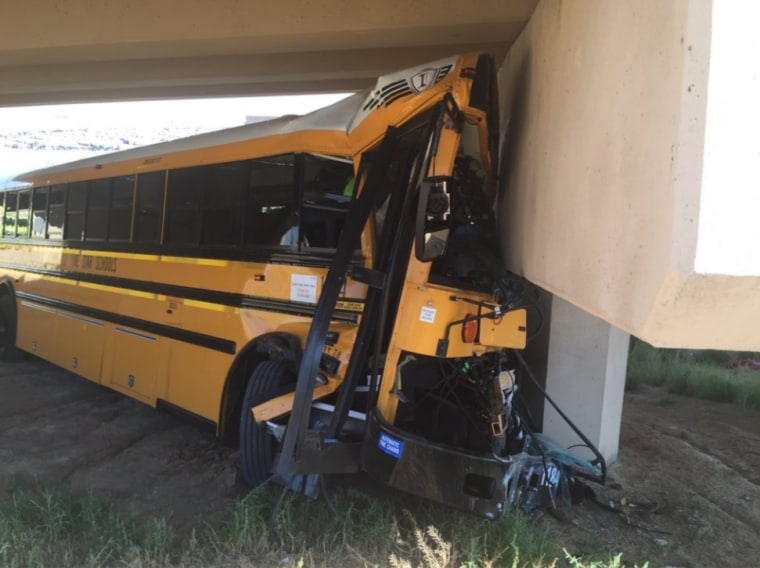 "The damage to the front of the bus was significant," he said. "As a result it was difficult to get in there."
Farr said the bus that crashed was one of the three that had just picked up a group of football players from Legacy High School in Broomfield, which is north of Denver. The Legacy Lightning were returning home from playing a charity game against Chino Hills High School in the Los Angeles suburb.
"Our bus was the lead bus," Farr said. "I'm told by witnesses they were ready to go home."