A Colorado radio program has been canceled after an AM host suggested that a "nice school shooting" could help to break up coverage of President Donald Trump's impeachment.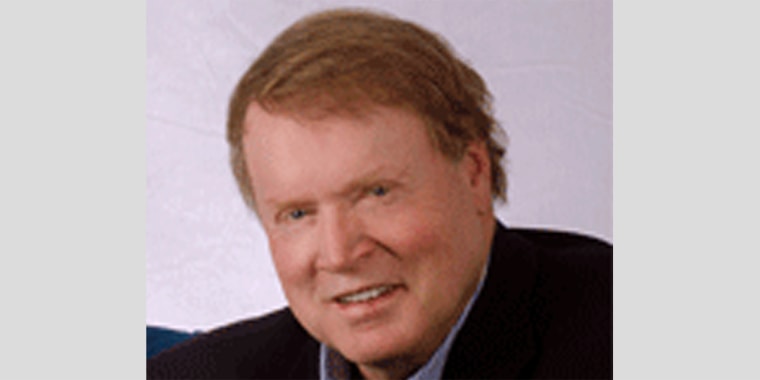 "Given the history of school violence that has plagued our community, 710 KNUS confirms that an inappropriate comment was made on the Chuck & Julie show by co-host Chuck Bonniwell," the station said in a statement Wednesday announcing the end of the program.
"You know, you wish for a nice school shooting to interrupt" it, Bonniwell said on air Tuesday, after complaining about the "never-ending" impeachment process, NBC affiliate KUSA of Denver reported. "Don't even say that," co-host Julie Hayden reportedly pushed back. The comments were first reported by the Colorado Times Recorder newspaper.
Bonniwell added that he wouldn't want anyone to be hurt before the conversation moved on with a caller, according to KUSA, which downloaded audio of the exchange before the clip was removed from a podcast.
The comments came a day before the House of Representatives voted to impeach Trump on articles alleging abuse of power and obstruction of Congress.
A phone number that appears connected to Bonniwell could not accept voice mail messages Wednesday night, and emails to accounts that appear connected with him were not immediately returned. The show page no longer appears on the radio station's website.
The host said in a tweeted statement Wednesday that his comment was not intended to be taken seriously. "I made an inappropriate comment meant as a joke. I'm sorry it was not received that way," KUSA reported, but the tweet was later unavailable.
Starting Thursday, a show hosted by Sebastian Gorka, a former Trump national security aide, will be broadcast during the time slot, the station said in its statement. Gorka left the administration in August 2017.
The station is based in Aurora, the city where a gunman killed 12 people at a screening of "The Dark Knight Rises" in 2012.
Two gunmen also killed 12 students and a teacher during the 1999 shooting at Columbine High School in nearby Littleton, is a Denver suburb southwest of Aurora.
Two students are accused of killing an 18-year-old student, Kendrick Castillo, and injuring others in a shooting in May at STEM School Highlands Ranch, which is also near Denver.