Utah and Colorado, two of the states with the lowest smoking rates in the country, are considering raising the age for tobacco use to 21.
The proposals, which were favorably voted by lawmakers on Thursday, would treat tobacco as alcohol. The push came as new research suggested a smoking habit starts in teenage years, The Associated Press reported.
According to the American Lung Association, 68 percent of adults who smoke started regularly at age 18 or younger and 85 percent started when they were 21 or younger. The association also states that every day, 4,000 children under 18 try their first cigarette and almost 1,000 of them become new smokers.
Utah is currently ranked the lowest in smoking rates, with 11.8 percent of adult smokers in 2011, a Centers for Disease Control and Prevention study shows. In comparison, the state with the highest rate is Kentucky, with 29 percent. Colorado is ranked the 10th lowest with 18.3 percent.
Even with their ranks though, passing the proposed bills might decrease the rates of smoking even more, supporters say.
Raising the age for tobacco isn't a new concept. Last year, New York City and and a Hawaii county upped the age restriction to 21. Other states, such as Massachusetts and New Jersey, are considering the move.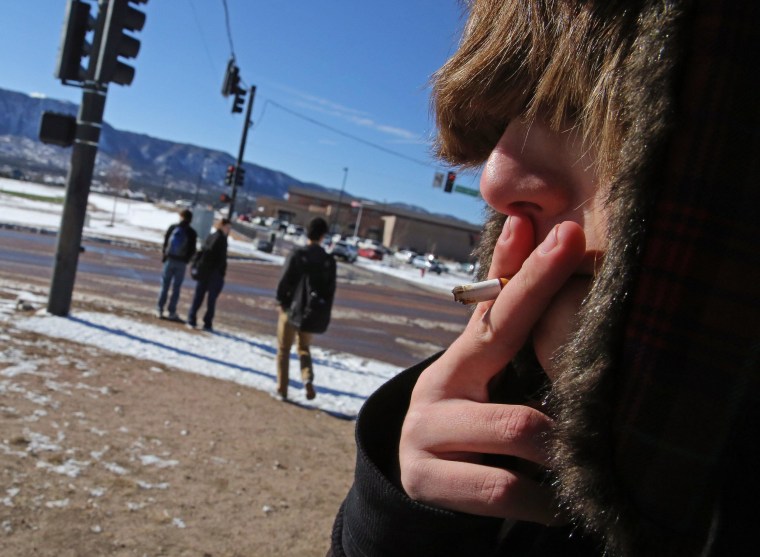 — Alessandra Malito