A Colorado woman was held without bond pending a hearing next month on charges that she killed her 69-year-old father and encased his body in concrete in a crawlspace of the home they shared.
The woman, Dayna Michele Jennings, 44, of the Denver suburb of Federal Heights, remained in the Adams County Jail on Wednesday night, according to jail records. She's charged with felony counts of first-degree murder after deliberation and tampering with a deceased human body in the death of William Mussack, District Attorney Dave Young said. A preliminary hearing was set for Feb. 15.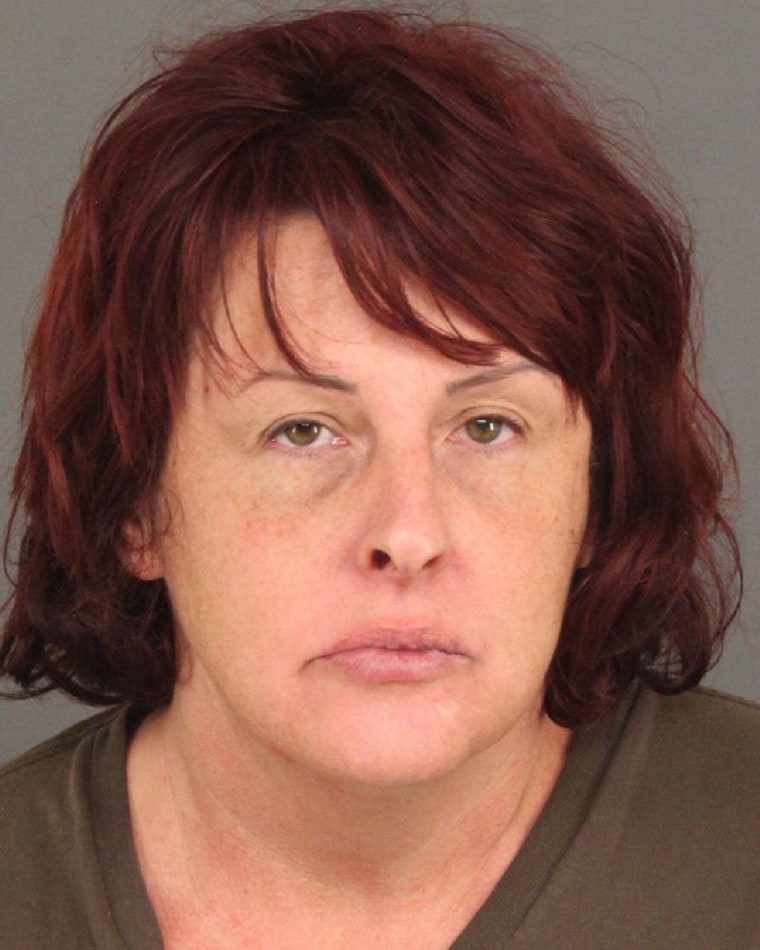 According to an affidavit filed by Federal Heights police, Mussack's body was found encased in concrete in a crawlspace on Jan. 10. Jennings was arrested the same day.
Police said Mussack was reported missing on Dec. 28, about three weeks after the last communication anyone received from him.
Brian Mussack, the victim's son, said he received a text message on Dec. 7 in which his father "described the feeling of being drugged and falling asleep in a recliner chair for 15 hours," according to the affidavit. "He recalled taking a bite from a hamburger, and the hamburger was still on an end table with one bite taken out of it when he awoke."
That was the last he heard from his father, according to the affidavit, which said that "no verifiable sightings or communications with William Mussack by any family or friends" could be found after Dec. 8.
When police showed up at the home, they said, Jennings told them that her father didn't live there and had lost his phone. They returned the next day after Mussack's brother again called police to express his concerns, and this time, Jennings told them that her father had taken a trip to the mountains and forgot his phone, according to the affidavit.
According to the affidavit, officers searched the basement, where Jennings said her father lived. No one was there, and the bed was covered with women's clothing.
"It appeared the room hadn't been used for several weeks," said police, who said the room smelled like "sewage and something rotting."
Further investigation revealed that Jennings had rented two garbage dumps and appeared to have been removing flooring and carpeting, according to the affidavit. Police said acquaintances reported that Jennings wasn't the type to do major home repairs; when they asked her about the dumps, she said she'd been filling in a crawlspace with concrete.
Police returned on Jan. 10 and began breaking up the concrete in the crawlspace, at which point Jennings stopped talking to them and requested a lawyer, according to the affidavit. Human remains were found in the concrete a short time later, police said.
Police said Jennings' most recent ex-husband described her as unstable and as having been in a "downward spiral." Another, previous ex-husband had been living with Jennings, but that man moved out in November, the same month that the massage business she ran closed, the ex-husband told police.
The ex-husband declared that he believed Jennings had killed her father, according to the affidavit.
No attorney for Jennings was listed in court records.