Comedy legend Carl Reiner, one of the earliest stars of television who made an indelible mark on the small screen, Broadway and film, has died, loved ones said Tuesday.
He was 98.
Reiner was inducted into the Emmy Hall of Fame in 1999, and before that had taken home multiple Emmys, primarily for his work on "The Dick Van Dyke Show" and "Caesar's Hour."
His last win was in 1995 for outstanding guest actor in a comedy, on NBC's "Mad About You."
"Last night my dad passed away," his son and fellow comedy giant, Rob Reiner, said in a statement Tuesday. "As I write this my heart is hurting. He was my guiding light."
Reiner died of natural causes at his home in Beverly Hills, California, his assistant, Judy Nagy, said.
The comedy icon might have known he was in failing health Saturday, when he tweeted fondly about his life.
"Nothing pleases me more than knowing that I lived the best life possible," he wrote. He gave thanks to his late "gifted" wife, Estelle, and their three children.
Dick Van Dyke on Tuesday posted a recent photo of him and his old friend on Instagram, calling Reiner a "100% pure mensch."
"We love you so much," Van Dyke added.
Reiner was a star of early TV with material that will likely still be funny 2,000 years from now. His bestselling album, "2,000 Year Old Man,", was based on his comedy routine with Mel Brooks.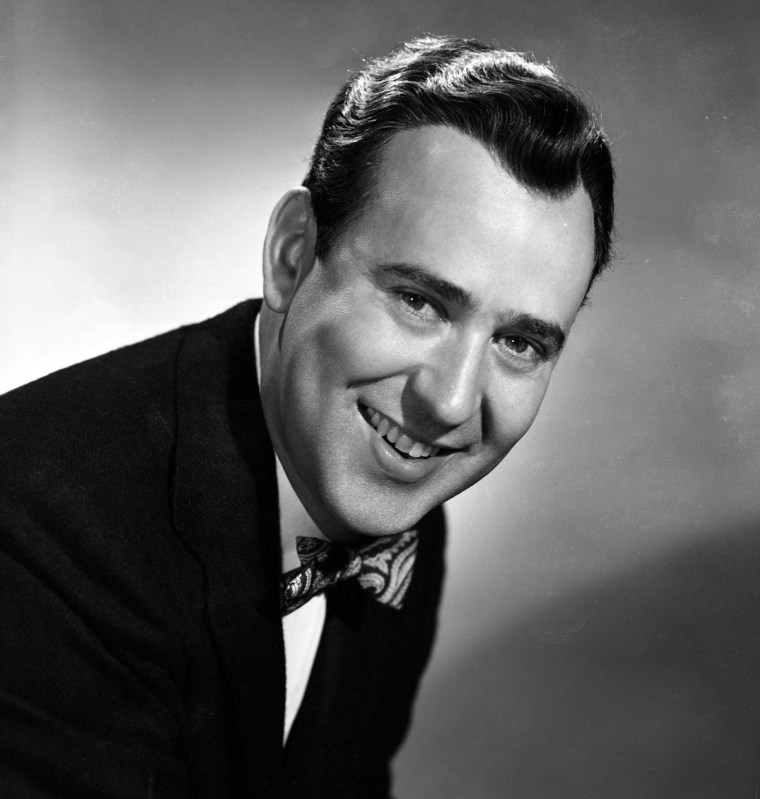 In that famous 1975 album, Reiner plays an interviewer asking questions of a 2,000-year-old Brooks. The straight man Reiner quizzes Brooks on all sorts of topics in life, with improvisational answers that went down in comedy history.
On Tuesday, Brooks called Reiner his best friend.
"I loved him," he said on Twitter. "When we were doing the 2,000 Year Old Man together there was no better straight man in the world. So whether he wrote or performed or he was just your best friend — nobody could do it better."
Even in his final days, Reiner still managed to stay socially relevant. To celebrate Brooks' 94th birthday, the pair donned Black Lives Matter T-shirts in a photo with Reiner's daughter, Annie.
That picture may have been on the mind of actress Rosanna Arquette when on Tuesday she tweeted a clenched fist and the message: "Rest in Peace and power Carl Reiner." Arquette expressed "gratitude for all the laughter you have given us through the years."
"Two and a Half Men" star Jon Cryer called Reiner a "brilliant and hilarious" role model and recalled the time he took the veteran's place as host of the Directors Guild of America Awards in 2009. Cryer posted a picture of a hilarious letter Reiner sent him after the latter couldn't make the gig due to health issues.
"I thank you for filling in for me tonight," Reiner typed. "I wish with all my heart that you fail, or if you don't, that you are no more than adequate. I don't want to have to compete with you for this non-paying job."
Reiner's wit boldly took American comedy where no man had gone before.
"Condolences to the family of Carl Reiner," "Star Trek" icon William Shatner wrote Tuesday. "From the writers room of Sid Caesar to recreating those times for the Dick Van Dyke show, Carl was a master at his craft."
Not only was Reiner one of the latter 20th century's great comedic minds, he also helped other comics.
Reiner directed the 1979 comedy "The Jerk," which sent stand-up comedian Steve Martin to new heights of fame.
"Carl Reiner came into the mix and gave it heart and gave it shape and we became very, very close friends," Martin told an American Film Institute audience in 2009, celebrating the movie's 30th birthday.
"He was like a father to me — although I wouldn't let him bathe me like he wanted to."
Reiner was born March 20, 1922, in the Bronx, New York, to his watchmaker father, Irving Reiner, and his mother, Bessie.
His older brother Charles first introduced him to acting, through a workshop put on by the Works Progress Administration, a federal agency launched during the Great Depression.
Reiner appeared in "As You Like It," "The Taming of the Shrew," "Comedy of Errors" and "Hamlet" with the Avon Shakespearean Touring Company.
His acting career went on temporary hiatus due to World War II as he joined the Army Signal Corp. He trained as a radio operator, but was instead tabbed to travel around the Pacific as part of Maurice Evans' Special Entertainment Unit to entertain his fellow servicemen.
Back home after the war, Reiner worked on Broadway and scored his first TV credit in 1948 with a 13-week run of the comedy "The Fashion Story."
"It's hysterically bad," a smiling Reiner told The Television Academy in a 1999 interview. The show came at a time when "television was just starting to capture the world."
"When you're young and you have all your hair and you look different ... I was OK."
He eventually caught the eye of comedian Sid Caesar, who hired Reiner in 1950 for his popular NBC sketch series, "Your Show of Shows."
He performed and wrote alongside other future comedy icons like Brooks, Neil Simon, Danny Simon and Larry Gelbart.
Reiner went to another NBC sketch comedy show with Caesar, "Caesar's Hour," that garnered him his first two Emmy Awards with supporting acting honors in 1957 and 1958.
Reiner became a bona fide star when he created "The Dick Van Dyke Show," making TV icons out of stars Van Dyke, Mary Tyler Moore, Rose Marie and Morey Amsterdam.
The show focused on the home and work life of Van Dyke's character, a lead comedy writer for the fictitious "The Alan Brady Show." Reiner played the boss, Brady, while Van Dyke and Moore played Rob and Laura Petrie, whose storylines were based loosely on Reiner's experiences working in television.
Reiner won or shared in seven Emmy Awards for his "Van Dyke" work.
"The 'Van Dyke Show' is probably the most thrilling of my accomplishments because that was very, very personal," Reiner told the Los Angeles Times in 1993. "It was about me and my wife, living in New Rochelle and working on the Sid Caesar Show."
Reiner became a prolific big-screen director in the 1970s, scoring with the comedy classic, "Oh God!" in 1976 in which George Burns plays the Almighty and John Denver a confused messenger.
In addition to "The Jerk," Martin and Reiner partnered on "All of Me," "The Man with Two Brains" and "Dead Men Don't Wear Plaid."
"Goodbye to my greatest mentor in movies and in life," Martin said in a statement on Tuesday, "Thank you, dear Carl."
Even into his 80s, Reiner still had the acting chops to share the screen with contemporaries.
He played criminal elder statesman Saul Bloom in "Ocean's Eleven" and its two sequels.
A star of those films, George Clooney, told Variety on Tuesday, "Carl Reiner made every room he walked into funnier, smarter, kinder. It all seemed so effortless,"
"What an incredible gift he gave us all," Clooney said. "His was a life well lived and we're all the better for it. Rest in peace my friend"