In many ways FBI Director James Comey came out the loser after Tuesday's presidential election — someone political experts say stands on shaky ground with both political parties after his handling of the probe into former secretary of state Hillary Clinton's use of a private email server.
"I think there could be a lot of focus being directed towards Comey. That's where the national narrative will now go," said Douglas Charles, who has written three books on the FBI and is a professor of history at Pennsylvania State University.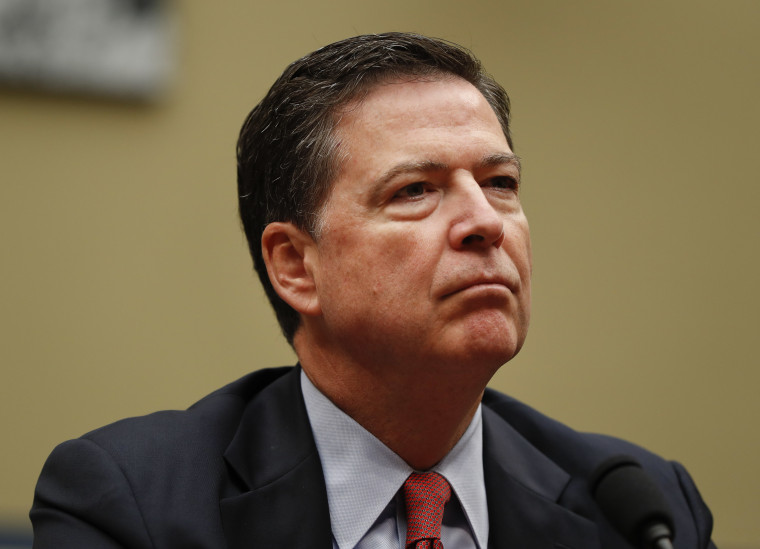 And, in that national narrative, Comey is being cast by some as the person who helped upend an election.
"He'll be a hero to some and a villain to others," said Sanford J. Ungar, a professor and Distinguished Scholar in Residence at Georgetown University.
Corey Lewandowski, President-elect Donald Trump's former campaign manager, told a British audience on Wednesday that Comey's revelation about a review of a fresh batch of emails possibly related to the Clinton case was "amazing." The move, Lewandowski said, according to The Daily Telegraph, gave his former boss' campaign "a little spring in their step" just 11 days before the election.
Trump is mulling whether to keep Comey on.
"I haven't made up my mind," Trump said, when asked about Comey's fate in an interview with "60 Minutes" on Sunday. "I respect him a lot. I respect the FBI a lot...I'd wanna see, you know, he may have had very good reasons for doing what he did."
Related: Podesta on Emails: Comey's Decision 'a Mistake,' 'Leakers Should Shut Up'
Meanwhile, Clinton in a farewell conference call with donors on Saturday partly blamed Comey for slowing her surge in the polls so close to the election — which ultimately contributed to her loss, a source told NBC News. It's a refrain House Minority Leader Nancy Pelosi echoed on Thursday calling Comey's election-eve letter to Congress about the emails "a foul deed."
For now, there are no plans for Comey to further discuss the Clinton inquiry, sources with the FBI told NBC News.
"I have a pretty good sense that historians will not be kind to Comey," said Kenneth O'Reilly, an FBI historian and professor emeritus at the University of Alaska. "But I really have no idea whether the Trump team will be grateful or revengeful as they swung back and forth from "the FBI is corrupt" to "the FBI is doing a wonderful job" and then back to "the FBI is corrupt."
If Republicans see Comey as someone who played a role in helping Trump' win, that could help shore up the FBI director's job security, Charles said.
Read More: Clinton Emails Only the Latest Minefield for FBI Director James Comey
"He stands in political and administrative limbo," Ungar said. There is no indication how he will fare in by the president-elect, he said.
However, experts say it's also become clear with agency leaks of the investigation that Comey's lost control of the FBI. That could erode confidence on both sides of the aisle.
Further, the FBI, which has historically tried to steer clear of the optics of politically motivated decisions, appeared to take an unprecedented step in the direction, Charles said.
"The FBI was seen as separate from the discourse of politics," said Athan Theoharis, an emeritus professor of history and the FBI at Marquette University, "with Comey thrusting himself into a political election, that reputation is now tarnished."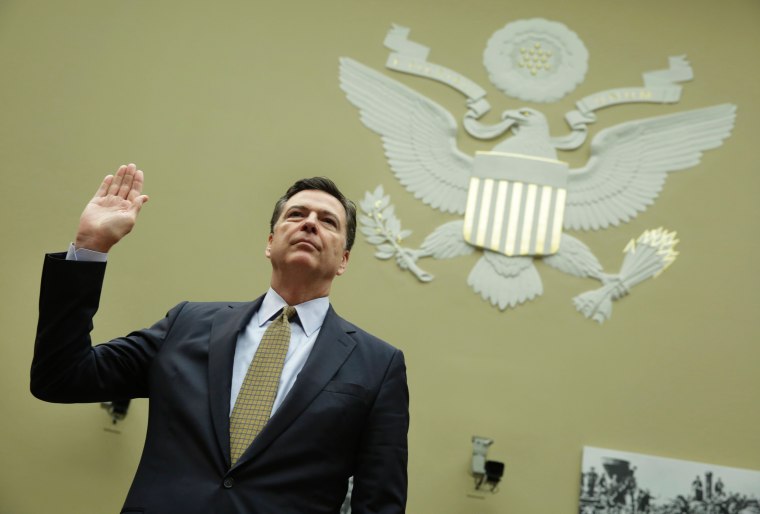 Democrats skewered Comey for his poor timing on rehashing the Clinton investigation while Republicans questioned if any of his investigations were ever conducted in good faith.
But there was no political malice involved with Comey's decision to re-examine Clinton's emails, said Daniel Richman, a law professor at Columbia University who has been a close friend of Comey's for 30 years and was a former colleague of his at the U.S. Attorney's Office in New York.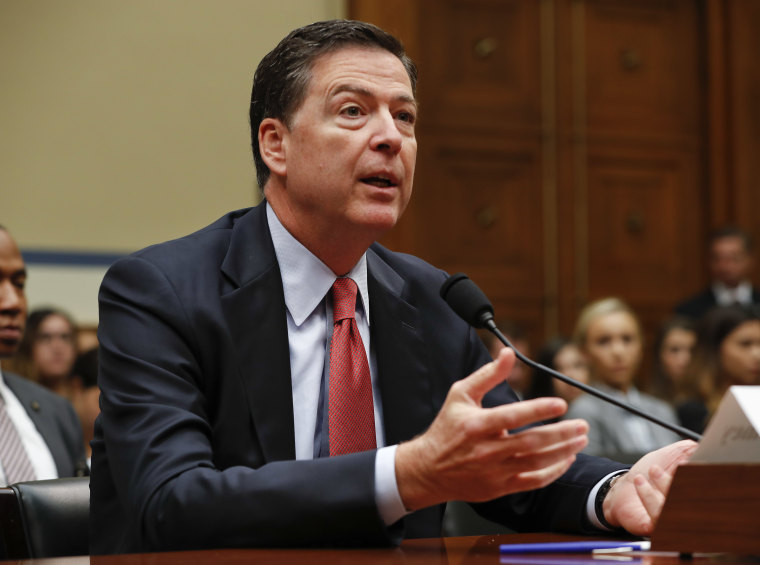 "When you have an obligation to disclose or to qualify, you do it full-stop. You don't worry about timing, you don't worry about how it will be read or spun by others," Richman told NBC News before the election. "And in this case, when he learned that what he said to Congress about the review of emails being complete turned out to be dated and requiring correction, he did it. There's no calculus involved."