The entertainment and media world was already an intensely paranoid place before the revelations about Harvey Weinstein, but as new sex harassment allegations emerge every day in multiple industries, a new level of anxiety is taking over.
In anticipation of the next headline, companies are huddling with legal and human resource departments, combing over existing nondisclosure agreements, asking for reviews of employee manuals and reminding staff how to comport themselves and how to complain. Among the suggestions: no after-dinner drinks and no one-on-one meetings in a room with a door closed.
On Thursday, ABC News president James Goldston issued a company memo reminding staff members how to report concerns. "We hold everyone at ABC News accountable for our behavior and how they conduct themselves," he wrote.
The memo came a few hours after Mark Halperin was suspended from his job as a political analyst for MSNBC and NBC News in the wake of a CNN report on harassment allegations from five women while Halperin was working for ABC News. (CNN has since reported several additional allegations against Halperin, and on Monday NBC News severed its ties with him.) Halperin's publisher, Penguin Press, dropped his latest untitled political book on Thursday, and HBO dropped a related book project. Showtime said it has suspended Halperin's docudrama series, "The Circus."
NBCUniversal, the parent company of NBC News, issued a similar statement Friday afternoon.
"NBCUniversal has a longstanding commitment to providing a safe working environment in which everyone is treated with respect and dignity," the statement said. "We take all complaints of misconduct very seriously, and thoroughly investigate all allegations of harassment."
The leadership of Condé Nast, the publishing company, said in a statement that it had a no-tolerance policy for sexual harassment in its workplace, and announced that it would be working with talent agencies, which represent some of its best-known employees and contractors, to enforce that policy.
"The company calls upon other like-minded publishers, relevant trade organizations and talent representatives to join us in this effort," said the statement, issued by Bob Sauerberg, chief executive of Condé Nast, and Jonathan Newhouse, Chairman and chief executive of Condé Nast International.
According to Buzzfeed News, Amazon released a memo from Jeff Blackburn, the senior vice president of business development, reminding employees the company will investigate all allegations. "I'd like to emphasize, that at any time, if you have any concerns related to harassment or abuse at Amazon, please immediately report the incident to your manager, your HR business partner, the legal department, or the Amazon Ethics Hotline," the memo said.
Buzzfeed issued its own memo earlier this month.
"People are re-examining their policies to make sure they are clearly stated and that employees understand what companies will tolerate," said a top corporate executive at a big entertainment company, who asked not to be identified, lacking authorization to speak on the topic. "In particular to understand they have an obligation to report things they see, even if they are not involved in it. It is an area of renewed focus."
Halperin, who has issued an apology for his actions, is just the latest prominent figure to lose his employment after women spoke out. After The Times reported on the accusations against Weinstein (which he has denied), the Hollywood director James Toback was accused of harassment by scores of women, and Roy Price, who led Amazon Studios, lost his job after making inappropriate comments to a producer.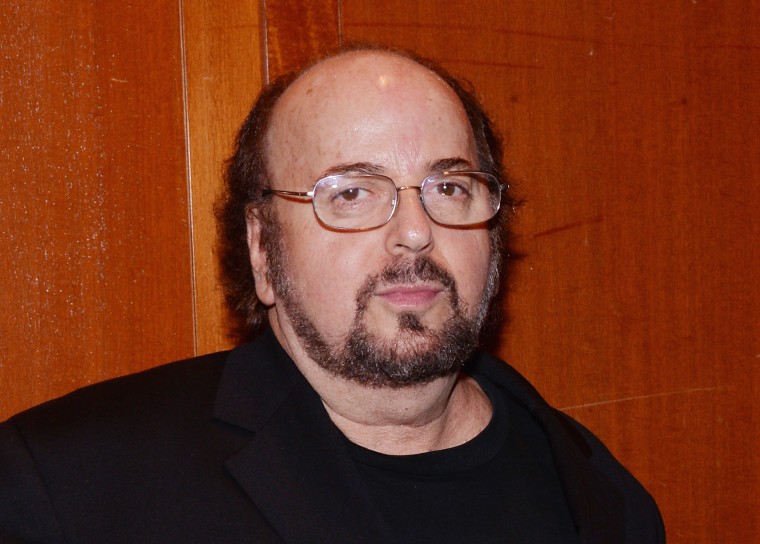 Movie producers say they are taking action to eliminate a long tradition of male executives pressuring women in the industry to have sex.
"We all, as producers, have to stop and do something a little different," said Lori McCreary, co-president of the Producers Guild of America, at an industry event on Saturday, according to Variety. "We're going to know how to treat each other. We're not going to let these kind of things to perpetuate for another 30 years."
Variety reported that the producers guild is working with its counterparts in the directors and writers guilds, as well as the motion picture and television academies, to develop a framework to encourage people who experience harassment and discrimination to lodge complaints without fear of reprisal.
Kirsten Schaffer, executive director of Women in Film, an advocacy group for women in the industry, said her organization is working on a few solutions to resolve the situation. She said they include "better resources and information about sexual harassment, reporting mechanisms, pro-bono legal advice, and greater and more immediate accountability for perpetrators and companies involved."
But Cindy Gallop, a prominent advertising consultant who often advocates for more diversity, said sensitivity training and new guidelines are not the answer.
The solution, she said, is treating whistle-blowing women as heroes and hiring more of them. Sex harassment will be less of an issue, she said, when women are promoted into top jobs and are represented equally at all levels.
"It magically disappears when it [the gender balance] is equal or more female than male," Gallop said. "When men are engaging professionally with women as equals, only then do they see women as more than girlfriends or secretaries."
CORRECTION (Oct. 30, 2017, 5:25 p.m.): An earlier version of this article misspelled the first name of the executive director of Women in Film. Her name is Kirsten Schaffer, not Kristen.