A growing discontent among black students at the University of Missouri's handling of racism culminated Monday with the resignation of president Tim Wolfe.
Activists said the roots of their anger date to last year, when they complained of a slow and lackluster response by the university to the shooting of a black man by a white police officer in Ferguson, Missouri. But the displeasure reached a boiling point this fall, during a series of events that began after the start of the school year.
Last week, one student began a hunger strike, and on Saturday members of the football team said they would refuse to play until Wolfe left office. That last move seemed to force Wolfe's hand.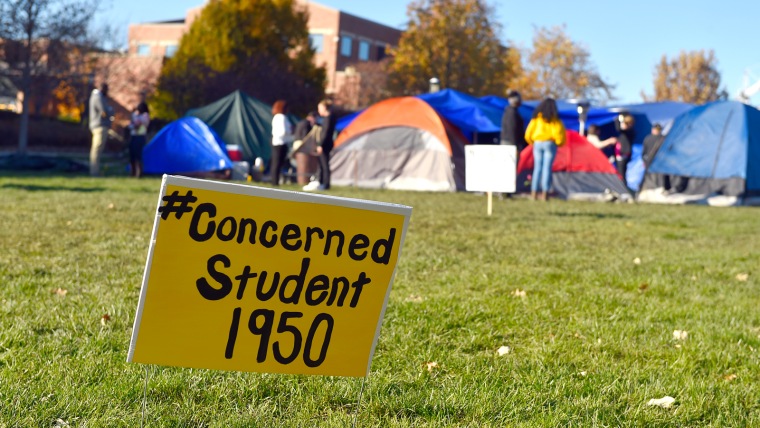 Here is how those events unfolded: