The condition of a 16-year-old girl who was critically wounded when she was shot along with three others outside a Portland, Oregon, high school Friday has improved, police said.
Taylor Michelle Zimmers, 16, was upgraded from critical to serious condition at a hospital Saturday, police said in a statement. Two other men remained hospitalized after gunfire erupted outside Rosemary Anderson High School at 12:13 p.m. Friday in a shooting that police believe was gang-related. A fourth victim was grazed by a bullet.
Police early Saturday arrested a 22-year-old man in connection with the shooting. Lonzo Murphy was arrested after a car stop at 1:30 a.m. in which police said they found a handgun. Murphy has not been charged with shooting the four victims. Police said Saturday that he is charged with a parole violation, but other charges are pending.
The two other men that were shot, Labraye Quavon Franklin, 17, and David Joshua Jackson-Liday, 20, remained hospitalized in fair condition Saturday, police said. Portland police spokesman Sgt. Pete Simpson has said the shooting is believed to be gang-related, and the suspected gunman has gang affiliations. Simpson told NBC station KGW Saturday that Jackson-Liday also has gang ties.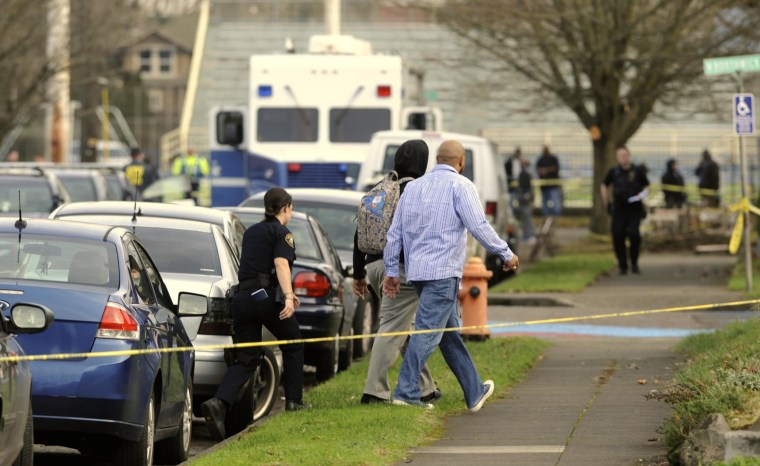 SOCIAL
— Phil Helsel