/ Source: Associated Press
In a rare display of bipartisan civility, Democrats and Republicans came together on Wednesday to honor former Secretary of State Condoleezza Rice.
At a luncheon ceremony to unveil Rice's official State Department portrait, Secretary of State John Kerry lamented that partisanship in Washington has become "toxic." But he quickly added that the practice of diplomacy is bipartisan and that all secretaries of state are committed to promoting American ideals and leadership abroad.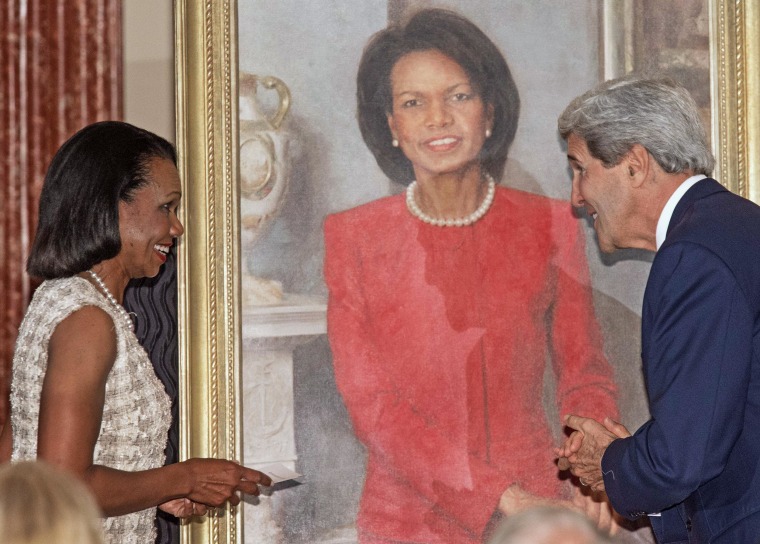 — The Associated Press