After weeks of delays, a confirmation hearing for Andy Puzder, President Donald Trump's nominee for labor secretary, has been scheduled for next week, a spokesman for the committee's chairman told NBC News on Wednesday.
The Senate Health, Education, Labor and Pensions Committee had been postponed four scheduled hearings on Puzder's nomination because he hadn't yet submitted ethics and financial paperwork required from Cabinet nominees.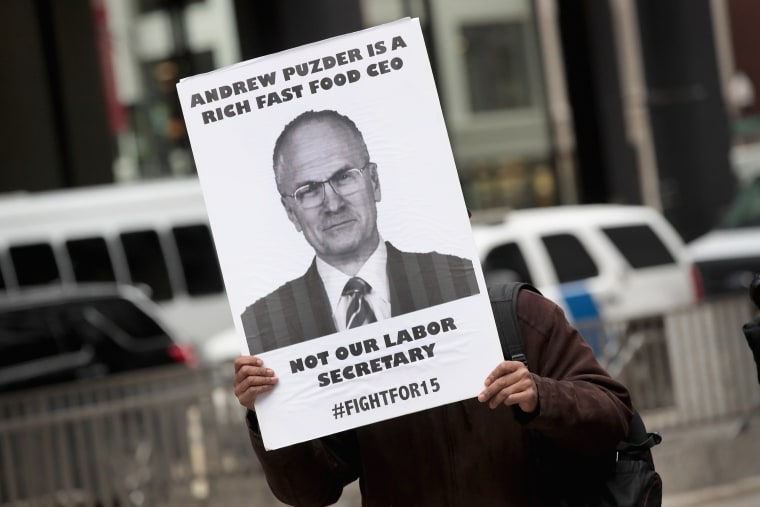 But Wednesday, a spokesman for Lamar Alexander, R-Tennessee, the committee's chairman, said that the paperwork had finally been turned in and that a hearing was scheduled for Feb. 16.
Democrats have criticized Puzder — chief executive of CKE Restaurants, which runs Hardee's, Carl's Jr. and other fast food chains — for his statements opposing the minimum wage, as well as for labor complaints filed against his company.
NBC News reported Monday that Puzder also once employed an undocumented immigrant to be a housekeeper — a misstep that has derailed previous Cabinet nominees.
Related: Labor Nominee Andy Puzder Hired Undocumented Household Employee
Puzder said that he wasn't aware that the woman was undocumented and that he immediately terminated her when he found out, making sure to pay back taxes.