Inside one of America's most select clubs, the tally known as "confirmed kills" is revered yet rarely discussed — meant to be carried silently, worn proudly and certainly never hyped.
"It's an intimate kill," said Brandon Webb, an ex-sniper and former Navy SEAL who served in Iraq and Afghanistan. "I've dropped plenty of bombs on people in Afghanistan. I don't count that as a confirmed kill. It's a very personal thing to pull a trigger and take someone's life."
But to a growing audience of civilian consumers, the stat is pure mystique, darkly enticing, packed with alpha swagger. And to publisher HarperCollins, director Steven Spielberg, and an Iraq veteran-turned-author who bills himself as "one of the deadliest American soldiers of all time," the grisly total also equates to money.
The late Navy SEAL Chris Kyle shared the concept with nearly 1 million readers of his 2012 autobiography "American Sniper."
The book description by HarperCollins notes: "The Pentagon has officially confirmed more than 150 of Kyle's kills."
On Feb. 2, Kyle was shot and killed at a Texas gun range — former Marine Eddie Ray Routh was accused in the shooting, and was indicted on July 24. A film about Kyle, also titled "American Sniper," directed by Spielberg and starring Bradley Cooper, is slated to debut in 2015.
"People are fascinated with precision kills and sniping in a way they never were with machine-gunners or artillery strikes," said one of Kyle's co-authors, Jim DeFelice. "There's a preconceived notion of the lone sniper out in the jungle, stalking his target, and finally taking a shot. While they train to do that and it happens on occasion, that's not where the bulk of any of these guys' kills come from."
"But the number — well, you have to know Chris. He would kind of shrug (it off)," DeFelice added. "If it was up to him, he wouldn't have put the number in."
Still, publicists for "American Sniper" listed Kyle's tally in a matter-of-fact tone akin to how Major League Baseball sums up home runs — a stat that leads the all-time list of other U.S. military marksmen, eclipsing the "previous American record" of 109. That's the count amassed by Army Staff Sgt. Adelbert F. Waldron III, who served in Vietnam, according to the Military Channel.
Then came the June release of "Carnivore" — another HarperCollins autobiography, co-authored by Iraq veteran and former Army Sgt. 1st Class Dillard "C.J." Johnson.
It hit shelves with high dose of testosterone-pumped publicity: "... his crew are recognized by Pentagon reports to have accounted for astonishing enemy KIA totals while battling inside and out of the 'Carnivore,' the Bradley Fighting Vehicle Johnson commanded," reads the publisher's website. The book jacket lists his enemy kills at more than 2,600, including 121 "confirmed sniper kills."
Some in the military community quickly slammed the book's bluster as well as its accuracy, launching a "Carnivore Fraud" Facebook page and poking holes in Johnson's accounts on websites popular with veterans.
Johnson was unavailable for an interview because he is being treated for cancer. In a July 7 article in Military Times, however, Johnson acknowledged the figures in the book are "incorrect," but said his edits weren't incorporated. He also complained about how the book had been marketed.
HarperCollins emailed several references for the figures in "Carnivore," including "On Point," the Army's official history of the Iraq invasion. The publisher noted that the book was submitted to and cleared for publication by the Department of Defense.
Speaking generally about the notion of confirmed kills, Johnson's editor, Peter Hubbard, acknowledged the value of such statistics, saying (via an email through a HarperCollins publicist): "The public has had a fascination with battlefield exploits from Homer's Iliad to Sergeant York to Chris Kyle."
But how are a sniper's kills confirmed and catalogued with any precision?
For the record, the U.S. Army "does not keep any official, or unofficial for that matter, record of confirmed kills," said Wayne V. Hall, a spokesman for the Army.  Similarly, U.S. Special Operations Command treats that tally as "unofficial," said Ken McGraw, a spokesman for the command.
"If anything, we shy away from reporting numbers like that. It's so difficult to prove. And what does it mean?" McGraw said. 
But Kyle's co-author, DeFelice, said the sniper routinely reported his kills to immediate commanders "because they had to know what was going on," and he "personally kept track."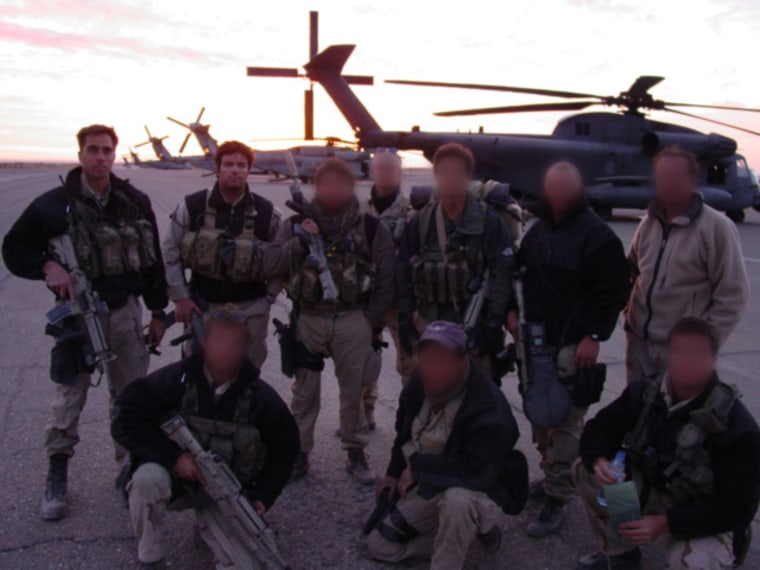 "First of all, if he shot someone and let's say the person crawled away, that wouldn't be a kill. They had certain criteria. They basically had to see the person fall and be clearly dead," DeFelice said. "Generally, because of where he was operating, it generally meant the body was recovered. Because they were in an urban environment where those kills took place ... where other (U.S.) troops were present. They would recover a body so they had that evidence."
"It's one of those things that's more on the honor system," added Webb, who operates a website called SOFREP that describes itself as a "special operations forces situation report." He won't reveal his own count.  
"I've had plenty of people ask inappropriate questions. I tell them it's none of their business. It's a personal thing," Webb said. "It's one of those things where none of my civilian friends would understand, so why they hell would I talk to them about it?"
Related: