Congressional aide Zachary Barth, who was among those shot during a GOP baseball practice in Virginia Wednesday morning, took to Facebook to say he was "okay" and recovering from the injury.
Barth, a congressional staffer for Texas Rep. Roger Williams, was identified as one of the five people hit by gunfire during the practice, Williams confirmed via social media. House Majority Whip Steve Scalise, Tyson Foods' Director of Government Relations Matt Mika and one Capitol Police officer were also wounded in the shooting.
"I got shot this morning at the baseball fields but I am in the hospital and okay. Thank you for the thoughts and prayers," Barth wrote on Facebook hours after the incident.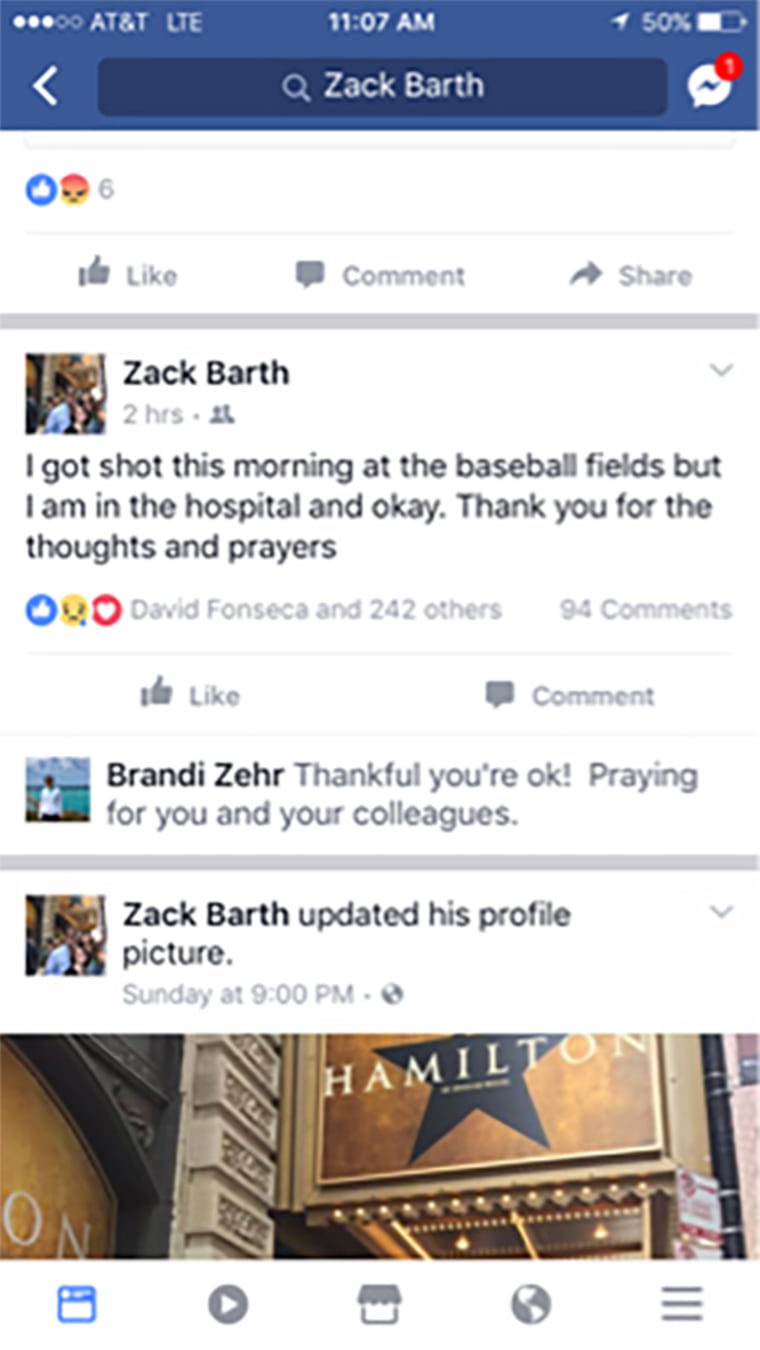 Williams also confirmed that Barth is "expected to make a full recovery" and asked that his staffer's privacy be respected during this "difficult" time. Williams has been the coach of the baseball team since he joined Congress in 2013.
According to legislative records online, Barth has worked for Williams since September 2016 and, prior to that, he was a staffer for former Rep. Randy Neugebauer, R-Texas. Barth also worked on the presidential campaign of Jeb Bush as a political and operations intern, according to a LinkedIn page.