Eighteen people, mostly children, were injured after an amusement ride malfunctioned at the Oyster Festival in Norwalk, Connecticut on Sunday, according to police.
Authorities said a "swing ride" in the Kids Cove section at Veteran's Memorial Park, on Seaview Avenue, lost power causing children on the ride to forcefully fall to the ground.
The victims were taken to Norwalk, Stamford and Bridgeport hospitals. Twelve children and one adult suffered non-life threatening injuries, police said.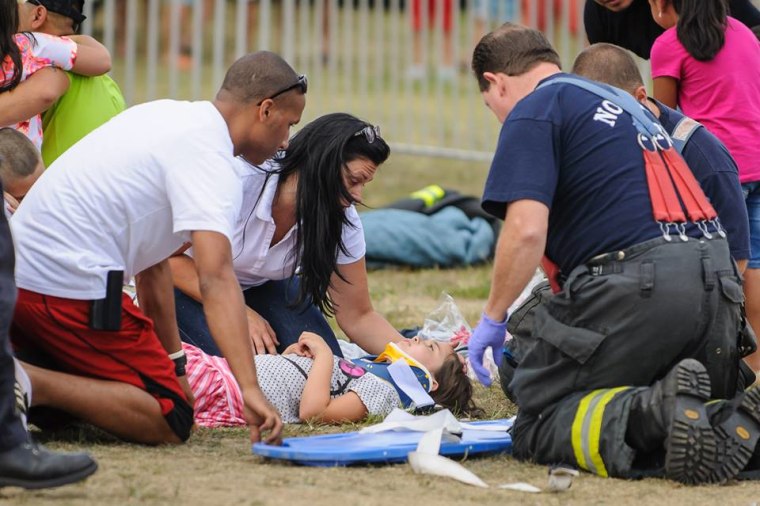 Police said all but one had been released by Sunday evening; the patient who was admitted had non-life threatening injuries.
The Connecticut State Police Fire and Emergency Investigative Unit is investigating the cause of the accident. 
According to a statement from the Norwalk Seaport Association, the event's organizers, other rides at the amusement park were closed following the accident but reopened later in the afternoon after being inspected.
"Our concerns remain for the well-being of those involved and their families. We are continuing to cooperate with the authorities."
Richard Stewart, owner of Stewart Amusements of Trumbull, said the swing ride is licensed by the state and was inspected on Friday. Stewart said he is cooperating with officials.
His company's website says it has provided rides and other attractions since 1983 at events in Fairfield and New Haven counties in Connecticut and neighboring Westchester and Putnam counties in New York.