An attorney representing the estranged husband of the Connecticut mother of five who has been missing for more than a month said Wednesday that he suspects she may have vanished as part of a "revenge-suicide" plot.
Fotis Dulos, who had been in the midst of a two-year custody battle with his wife, Jennifer Dulos, 50, before she disappeared May 24, was in court Wednesday for a status conference.
"I just want to tell my children that they are constantly on my mind, and that I love them, and I miss them very much," he said outside court. On the way into the hearing, Fotis Dulos' attorney, Norm Pattis, said his client had not had contact with his children, who have been staying with Jennifer Dulos' mother in New York since the day she went missing.
Fotis Dulos was released on a $500,000 bond earlier this month after pleading not guilty to charges of hindering prosecution and tampering with evidence in his wife's disappearance. His girlfriend, Michelle Troconis, was arrested with him on the same charges a little more than a week after Jennifer Dulos went missing.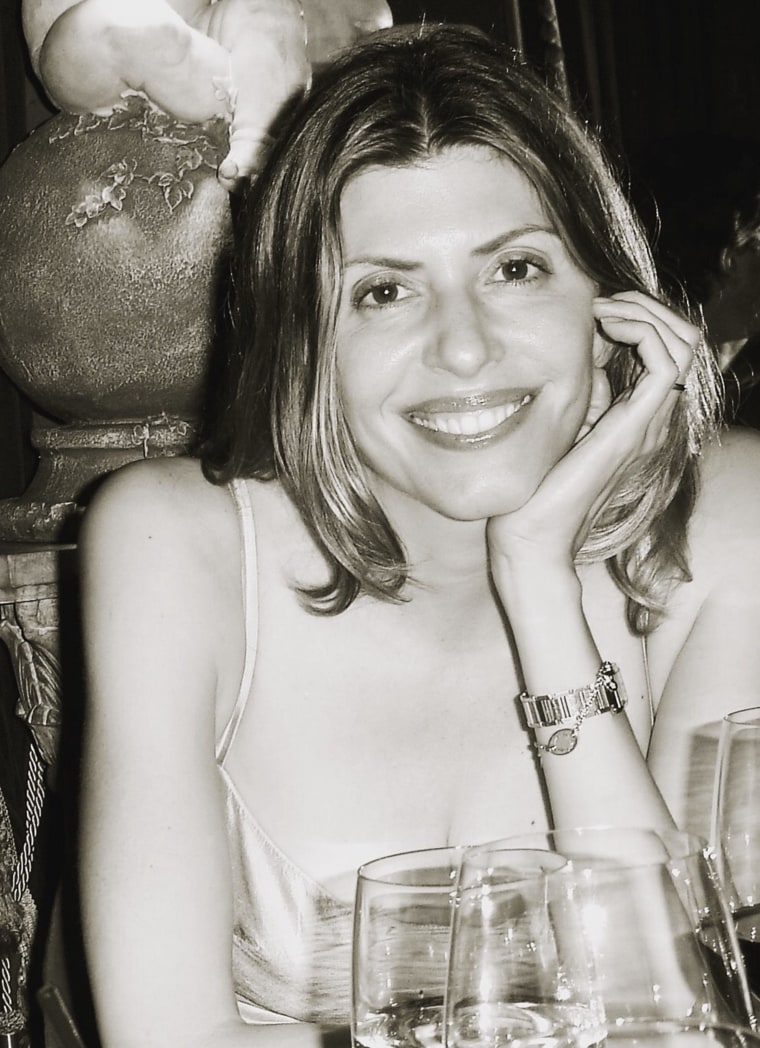 New Canaan police said they found blood at Jennifer Dulos' house along with "evidence of attempts to clean the crime scene," and prosecutors said they found Fotis Dulos' DNA in the home. Investigators also found Jennifer Dulos' blood on items Fotis Dulos was seen on surveillance video with Troconis stashing into garbage cans in Hartford on the day the woman vanished.
Fotis Dulos was in court Wednesday after attorneys for the missing woman filed to hold him and his lawyers in criminal contempt, accusing them of violating a court order by releasing information about the children that was supposed to remain sealed. Pattis said he and his client didn't do anything wrong.
On the way out of court, Pattis said his team was "actively contemplating the revenge-suicide hypothesis as an explanation for her disappearance."
On Sunday, Pattis floated the idea that Jennifer Dulos might have staged her own disappearance like the main character in "Gone Girl," the popular book by Gillian Flynn that was also turned into a film.
"We have been provided a very dark, 500-plus page novel Jennifer wrote," Pattis said in a statement. "We don't know what had become of Jennifer, but the 'Gone Girl' hypothesis is very much on our mind."
Carrie Luft, a representative for the missing woman's family and friends, said Monday that Jennifer Dulos had penned the book in 2002, before she started dating Fotis Dulos, and that the novel was in no way similar to "Gone Girl," and wasn't even a mystery.
"Trying to tie Jennifer's absence to a book she wrote more than 17 years ago makes no sense," Luft said. "This is not fiction or a movie. This is real life."
"Jennifer is not here to protect her children, and these false and irresponsible allegations hurt the children now and into the future," she said.
When pressed about Luft's statement Wednesday, Pattis said: "Truth sometimes is inconvenient."
Investigators have focused their search on a waste-to-energy plant in Hartford and properties owned by Fotis Dulos, a real estate developer. On Monday, they concluded their search at the plant, according to a statement from police.
The statement said the public has provided more than 950 tips and more than 80 responses to a call for video footage from homes and businesses in New Canaan.
"This remains a very active and dynamic investigation that involves dozens of investigators," the statement said. "We will not rest until we find Jennifer."