A murderer recently released from prison was arrested in North Carolina for allegedly raping a deaf woman who'd been sheltering him from Hurricane Florence, authorities said.
Freeman Scott Ireland, 37, was charged with second-degree forcible rape, Southern Pines police said in a statement on Tuesday.
The victim called police at 11:08 p.m. on Monday to report the assault by "a male who was known to her."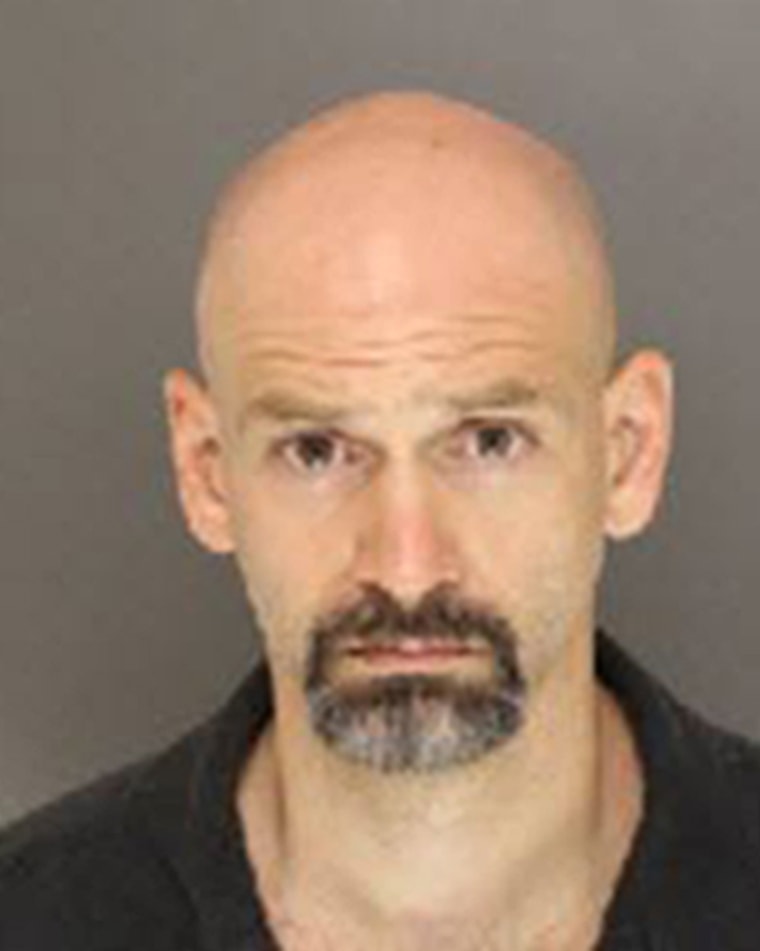 "[The suspect] sexually assaulted her while she was sleeping inside her home," according to the police statement. "Freeman Scott Ireland was still inside the victim's residence when the investigating officers arrived."
The woman was treated at Moore Regional Hospital in nearby Pinehurst.
The victim has known Ireland for at least 20 years, though the exact nature of their relationship wasn't clear on Wednesday, Southern Pines police Capt. Charles Campbell said.
Not only is the victim deaf, but at least one potential witness in the apartment where the attack happened is also deaf, according to police.
"We're still putting all the pieces together," Campbell said.
Ireland had been on supervised release since May, after spending 20 years behind bars for a second-degree murder conviction, according to state records.
Ireland was just 16 when he broke into a home, robbing and beating to death a 61-year-old man in the seaside town of Southport in September 1997, prosecutors said.
He was originally charged as an adult with first-degree murder before he pleaded guilty to second-degree murder in March 1998, records showed.
Ireland is now being held at the Moore County Detention Center in lieu of $500,000 bond and he's scheduled to face a judge on Tuesday next week.
Hurricane Florence, which roared through the southeast last month, killed 49 people with flood waters still covering much of North and South Carolina, officials said.
"There is no place in our community for predators, sexual or otherwise," Southern Pines police chief Robert Temme said in a statement.
"I have worked closely with our law enforcement partners at the North Carolina Department of Public Safety, Division of Adult Correction, to ensure that an additional arrest warrant was issued for Freeman Scott Ireland to further provide the highest level of safety possible, not only for the victim in this case, but for the entire community as well."