Omaha cop Kerrie Orozco had put off starting maternity leave until her premature baby girl could come home from the hospital. Just hours before bringing her daughter home and taking the long-awaited leave, Orozco was gunned down on the job by a suspect.
Orozco, 29, a seven-year veteran, delivered Olivia Ruth early in February. The baby girl stayed in the hospital for three months and was scheduled to come home Thursday — when Orozco was "due to take time off to look after her," Omaha Police Chief Todd Schmaderer said Thursday.
But first Orozco, who had served on the city's gang unit since 2012, went to help serve a felony arrest warrant Wednesday on 26-year-old Marcus Wheeler. Gunfire erupted, and both Orozco and Wheeler — a "convicted felon and a known gang member" wanted in relation to a previous shooting in Omaha — were hit, Schmaderer said.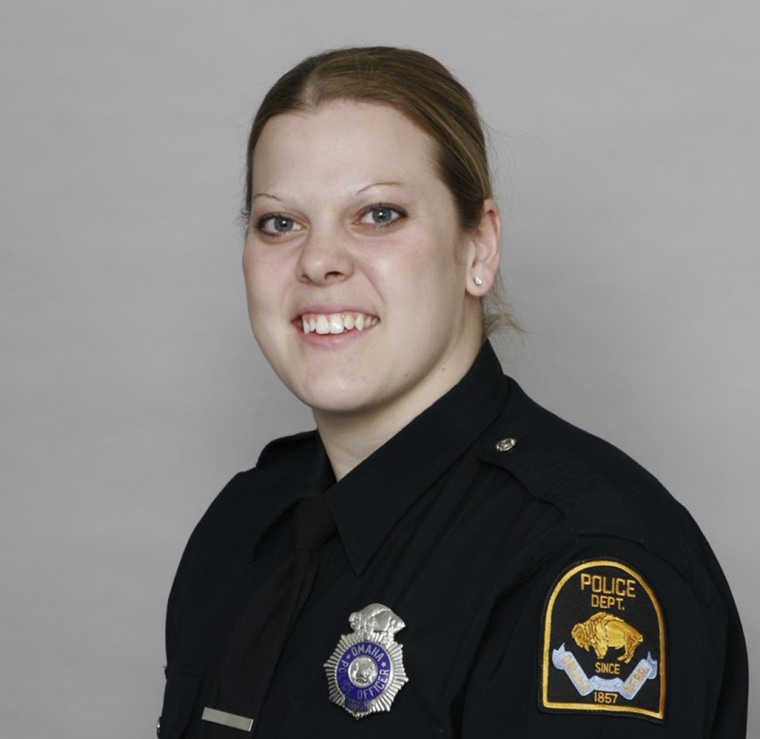 Schmaderer said the fatal bullet struck Orozco, 29, in her upper chest — just above the top of her protective vest.
"It's not going to cover all of our body, and it never will," Schmaderer said. "Law enforcement is a very dangerous job."
Paramedics performed CPR on both the officer and the suspect as they were rushed to the Creighton University Medical Center shortly after 1 p.m. (2 p.m. ET) Wednesday. Michael Wagner, a trauma critical care surgeon at the hospital, said his team provided "aggressive care" to Orozco and Wheeler, but neither could be saved.
Orozco arrived on the scene after other officers with the Metro Fugitive Task Force had already exchanged gunfire with Wheeler, who was armed with a Glock 9mm handgun with a drum magazine capable of housing 50 rounds, Schmaderer said. Wheeler also a spare 15-round magazine when his body was recovered. In all, he fired at least nine shots at police in two separate exchanges, the chief said.
"It goes to show you what kind of weaponry is out there, but even this one is rare for law enforcement to see," Schmaderer said.
Such firepower "can go to an offender's mindset," said Schmaderer, who said members of the fugitive task force face some of the most hazardous duty in law enforcement.
"They focus on the worst of the worst," he said, adding of Wheeler: "He certainly was extremely dangerous and high on our list."
"The actions of my officers were justified, as they attempted to apprehend a dangerous suspect who engaged them on at least two occasions," he said.
According to a preliminary autopsy, the gunshot that killed Orozco struck her just barely above the top of her black tactical protective vest, passed through her chest and out her back and lodged in the back panel of the vest, the chief said. She never had a chance to fire her weapon, he said.
Orozco is survived by her husband, Hector Orozco, two stepchildren, Natalie and Santiago, and baby Olivia, the police department said.
"Today's tragic news is devastating to the law enforcement community and all Nebraskans," Nebraska Gov. Pete Ricketts said on Twitter. "We must all ensure that Officer Orozco's sacrifice will never be forgotten."
Schmaderer said his officers "and law enforcement in general are his taking this very hard, but as hard as we're taking it and as bad as we feel, I am very proud of my officers."
SOCIAL