The Texas officer who the shot and killed a 15-year old boy while he was sitting in a moving car this week, was once suspended for anger related problems, according to personnel files obtained by NBC News.
Officer Roy Oliver was fired by Balch Springs Police Department in connection with the death of high school freshman Jordan Edwards who he shot with a rifle on Saturday night as he was leaving a house party.
But the officer's employment records, obtained via FOIA request by NBC News, reveals past problems with anger.
According to an internal disciplinary report filed in 2013, Oliver "failed to comply" with the Balch Springs Code of Ethics during an interaction in court with several district attorneys when he began yelling with profane language while on the stand.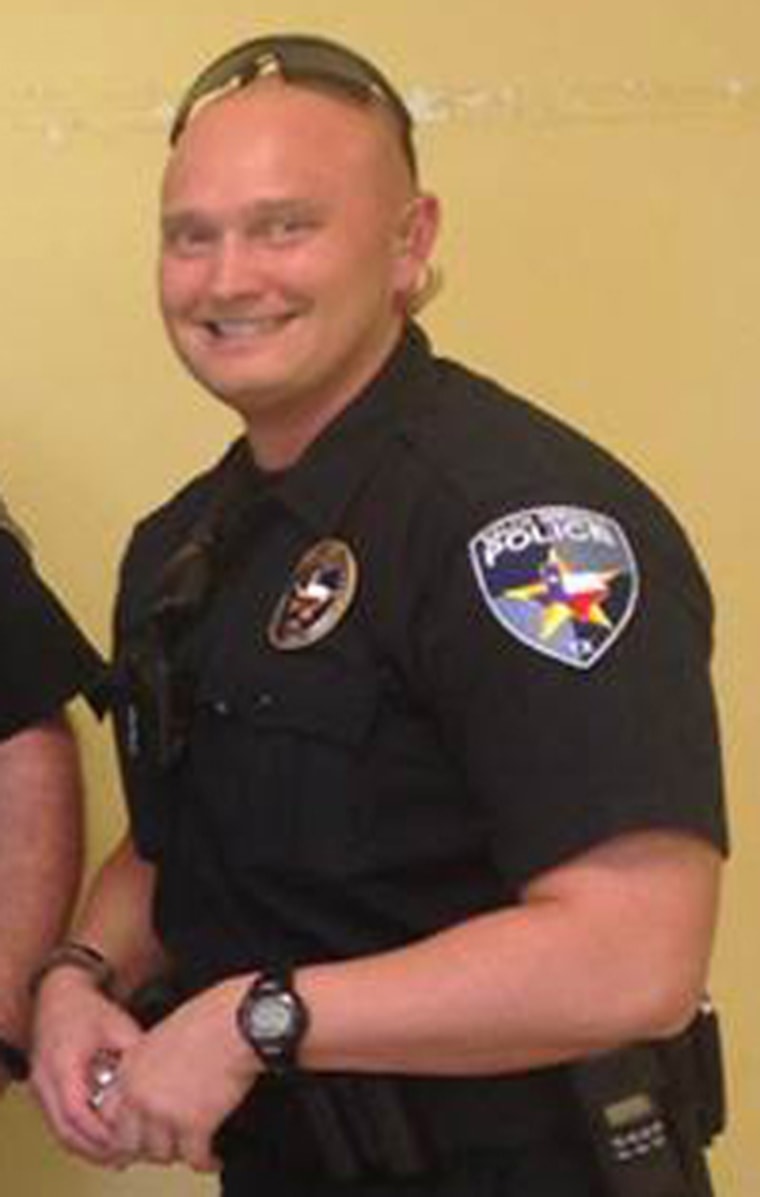 Oliver was "angry" because he had to attend court and began using "language that was so vulgar that the assistant DA had a young female intern leave the room," according to the report.
At one point, an assistant DA in the courtroom with Oliver sent a text message to another DA in the courtroom advising the officer was "scaring them" with his behavior.
A later email from those prosecutors said Oliver was a "scary person to have in our workroom," according to the report.
Oliver admitted to being "angry and aggressive" in court and there was "sufficient evidence" that the officer violated several internal policy rules.
He was suspended for sixteen hours and ordered to attend "anger management and training in courtroom demeanor and testimony," according to the report.
During the same year, Oliver also demonstrated a low score on "the extent to which this employee is able to communicate with the public as wells as other employees both verbally and in writing," according to his files.
In 2014, he was recommended to "familiarize" himself with "policies and procedures" because doing so would "result in less paperwork being issues to Oliver for "policy violations."
And an annual report, dated January of this year, revealed Oliver had an "instance in which he was disrespectful to a civilian on call," according to his personnel file.
Oliver's attorney did not return requests for comment from NBC News.
He has 10 days to file for an appeal of the termination.
While the personnel reports only provide a snapshot of Oliver's career and demeanor, that also includeds some high scores in performance evaluations as well as commendations for "great improvement," it does give a glimpse into the individual Balch Springs Police Chief Jonathan Haber said did "not follow core values."
Edward's investigation is currently being handled by the Dallas County Sheriff's Office and the Dallas County District Attorney.