Police shot and killed a 12-year-old Pennsylvania girl by mistake when a cop's bullet passed through her father's arm and struck her, too, authorities confirmed Tuesday.
The girl, identified by relatives as Ciara Meyer, was standing behind her father in the doorway of their home Monday morning in Penn Township when a uniformed state police constable showed up to serve an eviction notice, state police said Tuesday.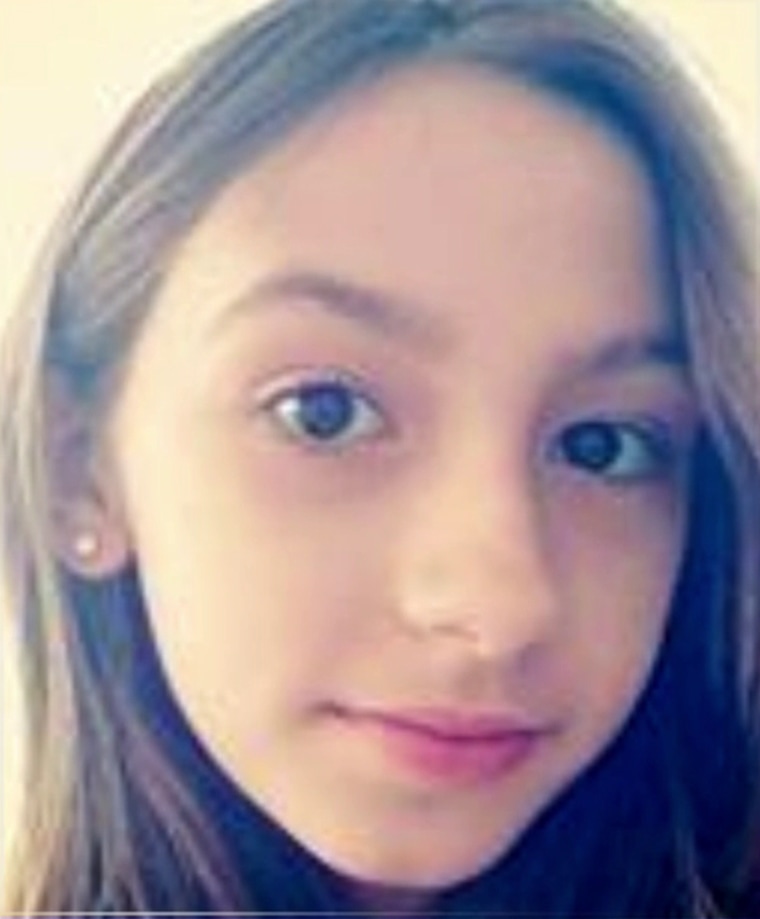 Police said the girl's father, Donald Bartho Meyer Jr., 57, pointed a .223 caliber rifle at Constable Clarke Steele, who fired a single round from his .40 caliber service weapon. The bullet passed through Meyer and struck Ciara, who was pronounced dead at the scene.
Meyer was treated at Hershey Medical Center. He was being held without bond pending a preliminary hearing Friday on state charges of aggravated assault, simple assault, making terroristic threats and recklessly endangering another person, according to court records.
Court records show that Meyer owed $1,780.85 in a landlord-tenant dispute.
State Police Trooper Robert T. Hicks told NBC station WGAL of Lancaster that Meyer knew the eviction notice was coming Monday, "so it was no surprise."
"Unfortunately, the constable was put into a situation where he had to defend himself," Hicks said. "Unfortunately, that little girl just happened to be behind her father at the time."
A relative who wouldn't be identified by name told WGAL on Tuesday that the incident could have been prevented.
"He [the father] was definitely wrong, and it could have been prevented," WGAL quoted the relative as saying. "We as a family completely blame Don for this."
A GoFundMe page to raise money for Ciara's mother and to fund anti-domestic violence programs at the local school district described the little girl "a loving vibrant 12 year old who's life was cut short far too early."
"This was a terrible ending to a horrific series of events that could have been prevented," it said. "Her family and friends will miss her."
The girl attended classes in the Susquenita School District, Superintendent Kent Smith said Tuesday. He said psychologists and guidance counselors from the school district and from Holy Spirit Hospital in nearby Camp Springs were being made available to help pupils and staff.