A grenade-wielding man who killed four people and injured four others in two shootings in Texas was trying to kill a former girlfriend and his estranged wife, police said Thursday, according to The Dallas Morning News. The shootings occurred in Dallas and the neighboring city of DeSoto late on Wednesday evening.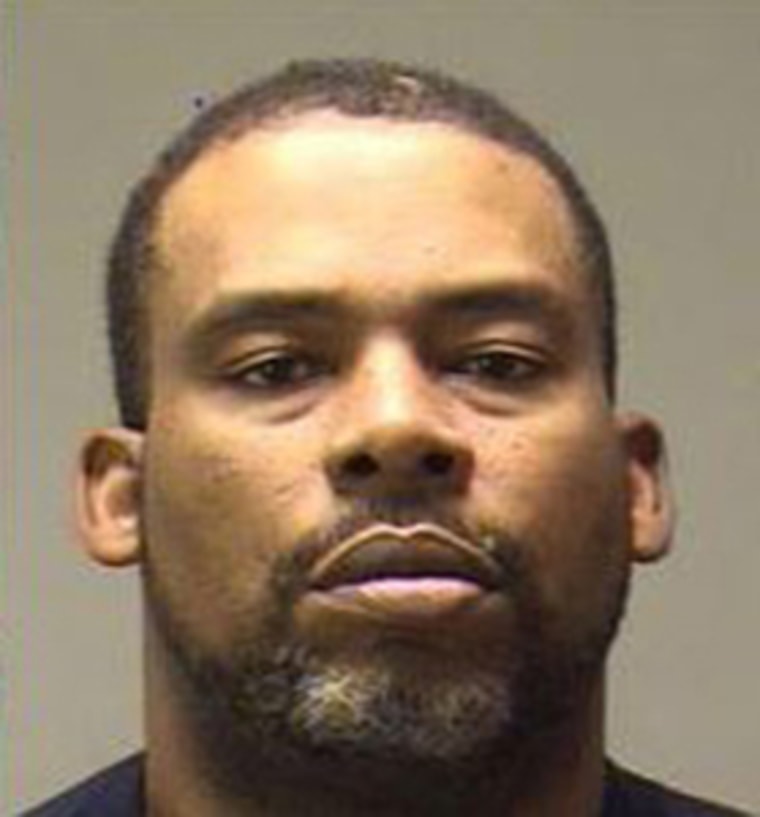 Police in DeSoto have identified the suspect as dancer and former special education teacher Erbie Bowser, a former cheerleader for the Dallas Mavericks. He was charged with two counts of capital murder in DeSoto. Dallas police are preparing two counts of capital murder charges as well, said police Maj. Jeff Cotner, according to the newspaper.
Officers were called to the 7100 block of Long Canyon Trail in Dallas at around 10:30 p.m. local time, where they found Bowser's girlfriend, 43-year-old Toya Smith, and her 17-year-old daughter, Tasmia Allen, dead at the scene, according to NBC DFW. Two others, Smith's 14-year-old son and Dasmine Mitchell, a 17-year-old family friend, were also found shot at the scene, and were transported to a hospital. The boy remains in critical condition, the station reported.
Smith had been on the phone with her mother before the shooting, police said. The mother became worried after the call ended, and received no answer when she attempted to call the woman back. The mother then went to the house, discovered the victims, and called for help, according to police.
Police said said Smith and Bowser were dating, but police don't know for how long.
The suspect had fled by the time police arrived at the house in Dallas, according to police department spokesman Warren Mitchell. Officers in Dallas, working on a tip, identified the suspect and found he had a connection to DeSoto.
The suspect was already on his way to the city just south of Dallas, however.
Police said Bowser went to the house of his estranged wife, Zina Bowser, in DeSoto, where he launched a hand grenade into the living room before shooting and killing her and a second woman, 28-year-old Neima Williams, police said, according to NBC DFW. Bowser also injured two boys, ages 11 and 13, before he ran out of bullets, according to police. The boys remain in critical condition.
None of the children are believed to be related to Bowser, police said. Zina Bowser filed for divorce in January 2011, but the case is still pending, the Morning News reported.
Police received a 911 call from a child inside the house in DeSoto around 10:45 p.m., according to Cpl. Melissa Franks of the DeSoto Police Department.
The suspect, who police say pretended to be among the victims at the DeSoto address, was "taken into custody without incident," Franks said.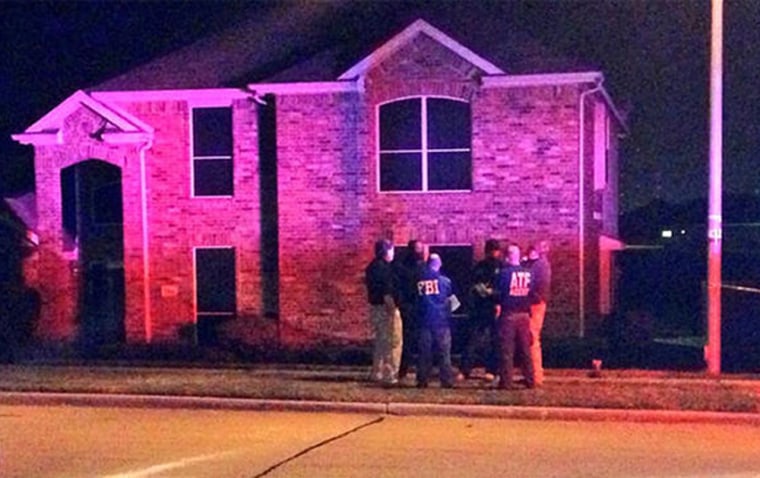 According to the Morning News, Bowser was previously arrested for violating a protective order, evading arrest and on a charge of aggravated assault with a deadly weapon.
Franks said detectives haven't been able to interview Bowser yet, according to NBC DFW.
"He does lapse into periods where he lapses quietly or wants to go to sleep," she said.
Bowser was formerly employed by the Mesquite Independent School District as a special education teacher from 2001 to 2010, the district told NBC DFW. He also worked as a volunteer coach for the district before resigning in 2010, according to the district.
"He had a good history here, he was well liked, he's been described as a gentle giant," said district spokeswoman Laura Jobe. She said Bowser is a "very tall and just a very heavy man, a very large man."
Bowser was part of an all-male dance team for the Dallas Mavericks, a spokesman for the basketball team told Reuters. He left the Mavs ManiAACs in 2009, according to the spokesman. In an old bio for the dance team, Bowser described himself as a special education teacher, and said he was married with no children.
NBC News' Becky Bratu contributed to this report.