The two Cleveland police officers involved in the 2014 fatal shooting of 12-year-old Tamir Rice face administrative charges that could lead to them being suspended or losing their jobs, city officials said.
The officer who shot Rice, Timothy Loehmann, does not face administrative charges in connection with the boy's death, but is accused of providing false information on his job application to the Cleveland Police Department, according to documents published by NBC affiliate WKYC.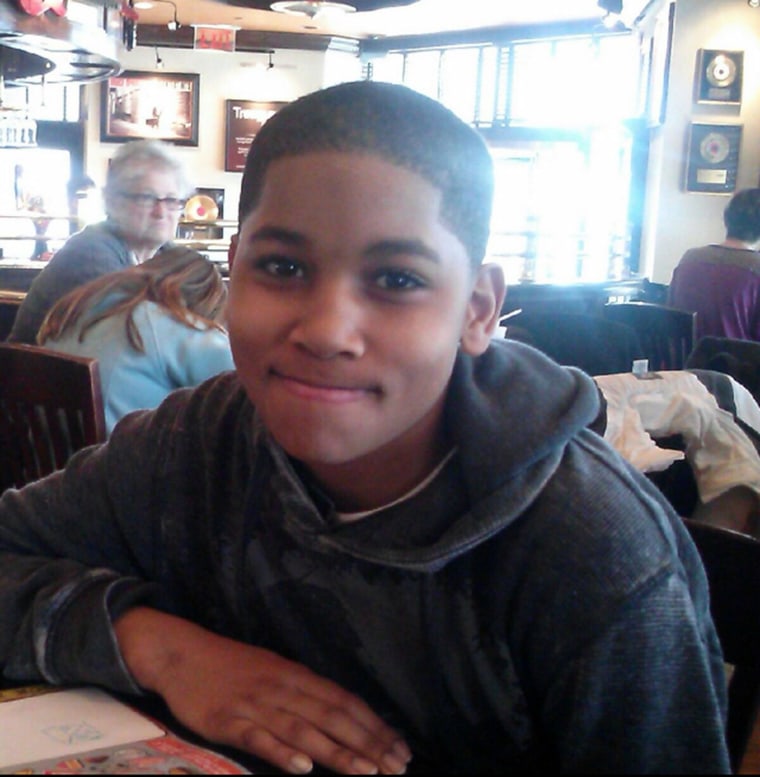 Among Loehmann's alleged omissions, the documents say, he did not disclose that he had an "emotional breakdown" during a state qualification course, and that his former employer, the Independence Police Department, concluded he was unable "to emotionally function."
Loehmann's partner, Frank Garmback, is accused of using improper tactics during the confrontation with Rice and failing to report his arrival time to a dispatcher, the documents say.
Neither officer was criminally charged in the Nov. 22, 2014 shooting outside the Cudell Recreation Center.
The officers were responding to a report of a juvenile with a gun. It turned out Rice had an airsoft pellet gun that lacked an orange safety tip. Video showed Garmback driving the patrol car right up to the boy, and Loehmann shooting him within seconds of arriving.
If found guilty of the administrative charges, they could face penalties ranging from 30 days' suspension to termination, WKYC reported. Cleveland Police Chief Calvin Williams called Tamir's death "a tragedy."
A third officer who was not involved in the deadly shooting also faces administrative charges. William Cunningham allegedly was working a side job at the rec center without permission, and filed an untruthful report during the shooting investigation, according to the documents.
A pre-disciplinary hearing for the officers will be held later this month.
A request for comment to the Cleveland Police Patrolmen's Association was not immediately returned.
Friday's announcement comes 10 days after Rice's family called on the city to fire Loehmann and Garmback, and more than a year after a grand jury declined to indict them.
An attorney for the Rice family, Subodh Chandra, on Friday called the administrative charges "disappointing and insufficient."
In April, the city of Cleveland settled a civil rights lawsuit filed by Rice's family for $6 million.