Dramatic video of a gunman firing repeatedly into a Philadelphia shop and the ensuing struggle that left three people injured was released by police on Thursday as they stepped up the hunt for the attacker.
Footage posted on YouTube by the Philadelphia Police Department shows one victim trying to keep the culprit out by holding the door closed while others fall to the floor and try to shield themselves. Bullets pierce the glass door and the suspect reaches around to fire again at the group.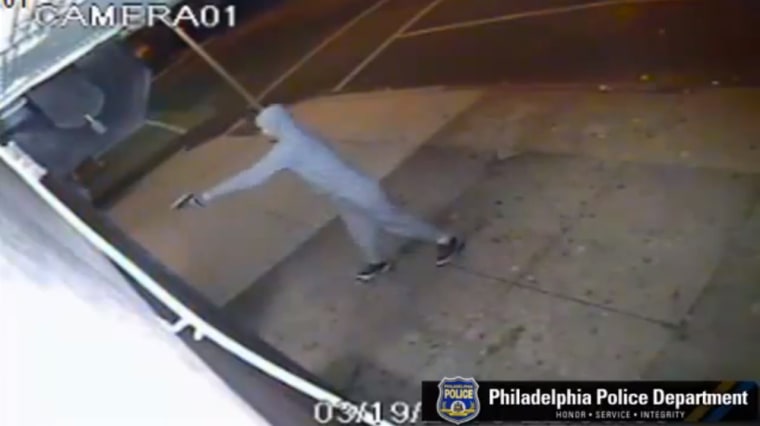 Separate video of Tuesday night's shooting filmed outside the store shows the suspect walking to the front door and firing into the shop. After several failed attempts to get at the victims inside, he backs up and fires through the glass.
The attacker then turns and runs away, leaving three victims with non-life-threatening gunshot wounds.
Police describe the shooter as being a black male between 6 feet and 6 feet and 2 inches tall, of medium build with a beard or goatee and wearing a dark colored sweatshirt.