The armed musician killed by a plainclothes cop on the side of a South Florida highway never fired his weapon before the officer fatally struck him three times, lawyers for his family said Thursday.
In addition, the officer never displayed his badge to drummer Corey Jones during the fatal Oct. 18 encounter, and fired at Jones a total of six times, lawyers said they were told by Florida State Attorney Dave Aronberg.
Related: Musician Killed by Florida Plainclothes Officer Was Armed, Police Say
Attorneys Daryl Parks and Benjamin Crump said Aronberg met with the family Thursday morning to try to answer questions about the confrontation. Jones, 31, was driving home from a gig when his car broke down on the side of Interstate 95 in Palm Beach Gardens at about 3 a.m. and waited for a tow truck, police said.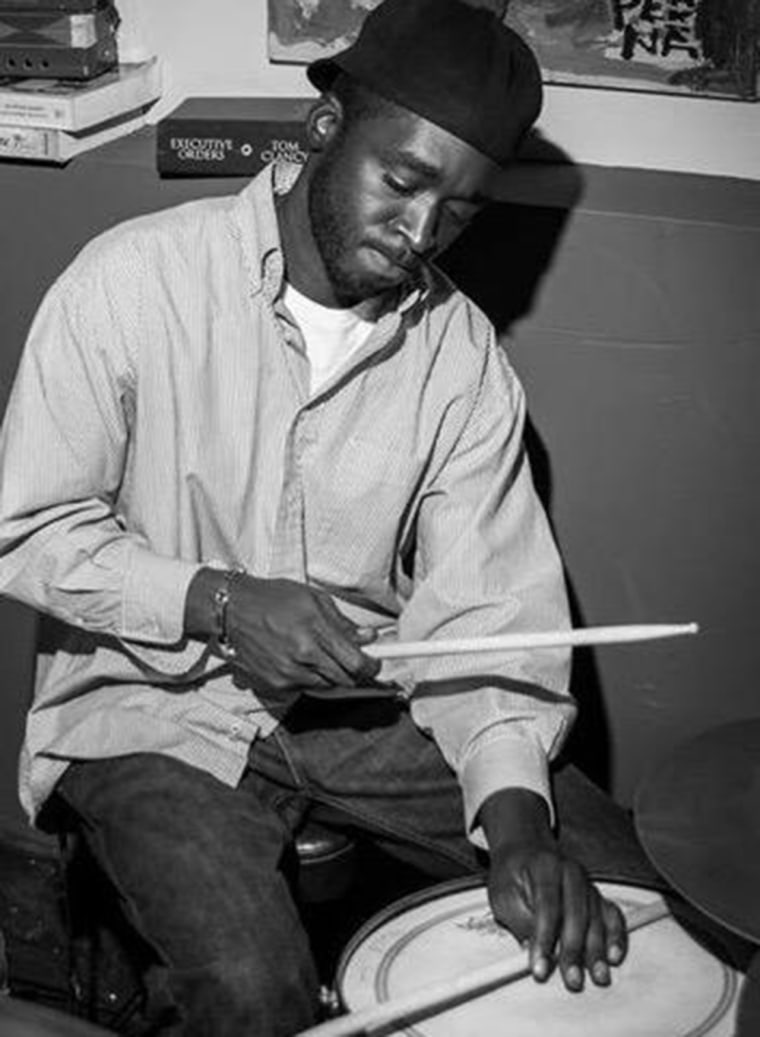 "The only thing that remains unanswered is why this plainclothes cop in an unmarked van would have this encounter with Corey, who was waiting on the tow truck, and he ends up dead with three bullets in his body," Crump told reporters at a family news conference.
The state attorney told the family that Jones, at some point, tried to run away, and that two of the three bullets hit him in his arm and his side, according to Crump.
The "most fatal" bullet entered Jones' side, piercing his aorta before becoming lodged in his upper body, Parks added. A final autopsy report has not been released.
Palm Beach Gardens city officials said in a statement Thursday that they "share (in the family's) sorrow and desire for all of the facts related to this tragedy to be known." The city said it will continue to cooperate with the Palm Beach County Sheriff's Office and the State Attorney's Office, which is investigating separately.
"While we are sensitive to the need and desire for investigative conclusions to be shared, it is essential that appropriate time be allotted to determine the facts and the truth — to get it right," officials added.
The family maintains that Jones didn't know that 38-year-old Officer Nouman Raja, who was not in uniform and was driving an unmarked van while investigating burglaries in the area, was on-duty at the time. They say Jones acted to protect himself.
"He doesn't know if he's about to be mugged, if he's about to be killed," Crump said. "Imagine yourself on the side of the road at 3 in the morning, abandoned, the sense of concern you would have 3 in the morning, waiting for the tow truck and an unmarked van rolls up on you."
"We believe Corey went to his grave not knowing whether this was a real cop or not," he added.
Crump has represented the families of other young black men killed in high-profile police shootings, including Michael Brown and Tamir Rice. But Jones' family said they don't want his death to be specifically about the Black Lives Matter movement.
"No disrespect about Black Lives Matter — all lives matter," said Jones' brother, C.J. Jones, a former NFL wide receiver. "My brother had plenty of friends. White friends. Asian friends."
Hundreds attended a rally in Palm Beach Gardens on Thursday morning in memory of the beloved musician.
Jones, a graduate of the University of Akron with degrees in business administration and music, was so passionate about drumming that he organized monthly jam sessions where dozens of musicians from all over South Florida would come to the Bible Church of God and play gospel music — and sometimes a little R&B — well into the night. He was a quiet, laid back man who also enjoyed fishing, relatives said.
By day, he worked as a public housing inspector and also mentored at My Brother's Keeper, an organization for black youth, according to his LinkedIn page.
Related: Friends of Corey Jones Remember 'A Gentleman, Patient Person'
Family said Jones carried a gun for protection because he hauled expensive drumming equipment during his gigs and would be paid in cash. Jones had both a gun permit and a concealed weapons permit, according to Crump.
Younger sister Melissa Jones held back tears as she spoke Thursday about a brother who looked out for people and could bring the "softest part of the hardest person" out.
"He knew what to say to me to make me just smile, random text messages when I was down," she said, pausing. "He knew."
Jones' father, the Rev. Clinton Jones Sr., said he was already dealing with burying his own mother who had died when he learned about his son's killing.
"Today, I need some answers," Jones Sr. said. "I need to know why. Why is my son gone today? Why?"